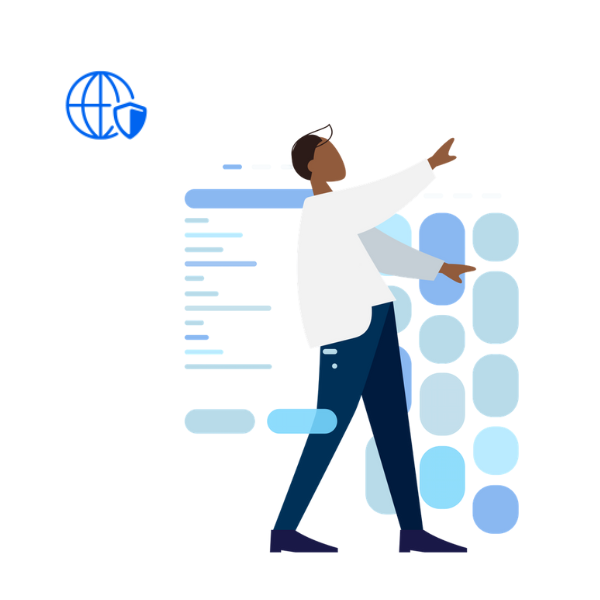 Cybersecurity Training Courses Canberra
Our Cybersecurity courses are delivered remotely. 

To attend remotely, select "Remote East" or "Remote West" as your location on book now.

In a rapidly evolving digital landscape, where cyber threats grow increasingly sophisticated, it is essential for both individuals and organisations to remain vigilant and proactive in safeguarding their digital assets and upholding a secure online environment.
Our cutting-edge Cybersecurity training courses are offered remotely, by experienced and expert trainers at Lumify Work. Lumify Work is an Official ISC2 Training Partner in Australia and New Zealand.
Cybersecurity Training Courses Canberra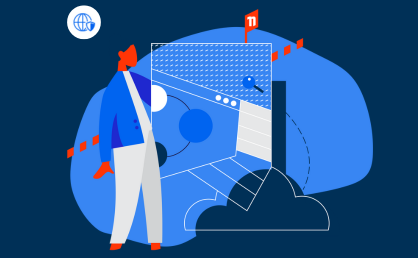 Safeguard data, maintain trust, and help prevent costly cyberattacks. 
Upcoming Courses:
Course Dates
We currently have no public courses scheduled. Please contact us to register your interest.
Scheduled
Taking enrollments.
Confirmed
Taking enrollments.
Sold Out
Try another date.
Frequently Asked Questions
What is the definition of Cybersecurity?
Cybersecurity refers to the practice of protecting computer systems, networks, and data from unauthorised access, theft, damage, or disruption. It involves implementing measures to prevent and detect threats, as well as responding to and recovering from security incidents. With the increasing reliance on digital systems and information, cybersecurity has become crucial to ensuring the privacy, integrity, and availability of digital assets.
How many students typically attend a Cybersecurity Training Course Canberra?
The number of students attending a Cybersecurity training course in Canberra can vary, but our classes generally have 5-8 participants. To maintain a high level of training quality and encourage active participation and discussion, we cap our classes at 10 students.
Where is the location of the Cybersecurity Training?
The Cybersecurity training courses are delivered remotely at AEST/AEDT-friendly times. 
Is this course delivered by Nexacu or Lumify Work?
This course is delivered by Lumify Work who are an Official ISC2 Training Partner in Australia and New Zealand. As business divisions, our Nexacu students now have the added benefit of attending all courses across our different business divisions - with the same high-quality training. 
Cybersecurity

Course Details
Price
Certified in Cybersecurity 1 Day Workshop: $990
Time
9am - 4pm ( approx )
Reference Materials
Provided
Training Computer
Provided
Delivery
Instructor-led training
Address
Ethos House
Level 1
28 Ainslie Place
Canberra ACT 2601

Cybersecurity

Course Outlines
Other courses in Canberra
COmprehensive - great tips on efficient shortcuts for Excel
Greg - Analysis & Dashboards Sydney,
8 Dec 2023
.
very nice and engaging, answered questions from participants and was accommodating to both physical and online participants.
Steffie - Power BI Beginner Kuala Lumpur,
7 Dec 2023
.
Was great, very methodical, ran many examples
Corey - Power BI Beginner Perth,
7 Dec 2023
.
Perry did a great job. I already have knowledge on Bi but with him explaining I gain other knowledge on how I can make my report more comprehensive and how I can make my report preparation easier
Marvel - Power BI Beginner Manila,
7 Dec 2023
.
Very well presented and covered the course nicely
Kevin - Power BI Beginner Perth,
7 Dec 2023
.
Great work. Well paced
Julie - Power BI Beginner Remote West,
7 Dec 2023
.
Great session. There was a lot to cover and I found the pace a bit fast. I got lost quite a few times but Ulfa was great with taking me back through the steps. Overall I enjoyed the session
Leisa - Power BI Advanced Remote East,
7 Dec 2023
.
Some of the area will need to provide more information.
Angela - Power BI Advanced Brisbane,
7 Dec 2023
.
Very knowledgeable in a range of areas and did a great job at answering question more specifically suited to my context. Went through at a great pace that allowed me to keep up.
Chris - Power BI Advanced Brisbane,
7 Dec 2023
.
Trainer was good and assisted all students.
Thomas - Power BI Advanced Brisbane,
7 Dec 2023
.
Extremely helpful training on Power Automate - covered many basic functions in a systematic manner which I would not have come by just by Googling and watching YouTube videos. Appreciated your patience as well to make sure each attendee was taken care of and could follow along with the many steps involved.
Jovita - Power Automate Beginner Remote East,
7 Dec 2023
.
Jagg explained things well and at a good pace. When my computer had to reload suddenly, and I fell behind he was able to quickly help me catch up to the class. Thanks for all your help Jagg and the Bookmarks and Row Level Security info was particularly useful.
Anita - Power BI Intermediate Remote East,
7 Dec 2023
.