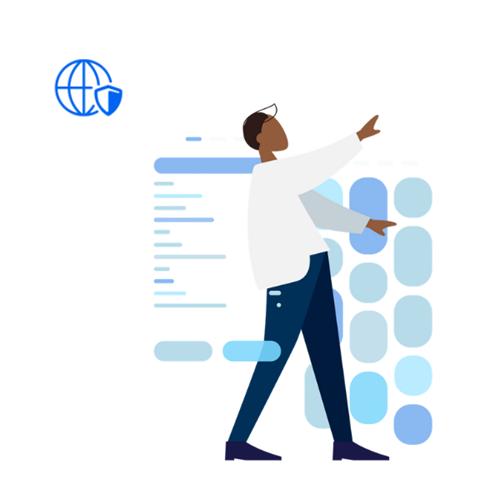 Cybersecurity Training Courses
Prove to employers you have the foundational knowledge, skills and abilities necessary for a junior-level cybersecurity role.
Our Cybersecurity course are delivered remotely. 
In today's digital landscape, no business is immune to cyber threats. At Nexacu, we understand the importance of robust cybersecurity practices to safeguard your sensitive data and maintain business continuity. That's why we offer comprehensive cybersecurity training courses designed to equip your team with the knowledge and skills needed to defend against cyberattacks, through our partner Lumify Work. Lumify Work is an Official ISC2 Training Partner in Australia and New Zealand.
Our training programs are designed to address the unique challenges encountered by businesses across various sectors. Our expert instructors will guide you through the fundamentals of securing your network, protecting critical data, implementing effective access controls, and establishing incident response protocols. We offer a curriculum that encompasses a holistic understanding of cybersecurity best practices, enabling your employees to identify potential threats, mitigate risks, and respond effectively to security incidents.
Investing in cybersecurity training for your team is a proactive and essential step in safeguarding your business. At Nexacu, we are committed to delivering high-quality and adaptable training programs that cater to the diverse needs of businesses operating in today's digital world. Join us to empower your employees with the skills and expertise needed to navigate the complex cybersecurity landscape and help protect your organisation's sensitive information.
Cybersecurity Training Courses
Safeguard data, maintain trust, and help prevent costly cyberattacks. One-day workshop. In-class or remote.
call us on 1300 886 190
Customise your Cybersecurity training
Australia's leading provider of Microsoft Training, delivering comprehensive cybersecurity training via Lumify Work, an Official ISC2 Training Partner in Australia and New Zealand. 
call us to find out more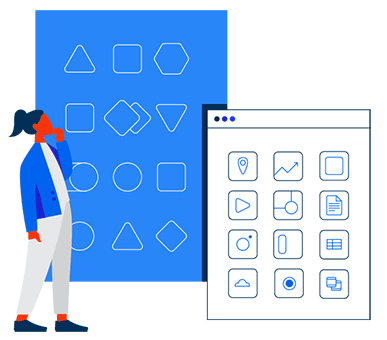 We are market leaders

With a five star rating from over 20,000 reviews, we are Australia's leading provider of Microsoft Training Courses.

We are passionate about connecting with students and clients, sharing knowledge and enabling understanding.

We are dynamic, constantly seeking new ways to update and improve our courses, curriculum and service delivery.
Empower your team to achieve more.
Checklist for Success
Venue
A suitable space to host the training such as a meeting room or boardroom. A reliable wifi or Ethernet connection for our trainer and all students. Sufficient power boards and power points for all laptops.
Hardware
One computer or laptop per participant required. A projector or smart TV plus cabling for our trainer. Trainer typically provides their own device.
Laptop Hire

Laptop hire available for some courses but not recommended for all due to licensing constraints. Please call to discuss this if required and we will walk you through your options.
Software and Licences

All required software must be installed and latest updates run. Each participant must have an assigned license to run training smoothly.
Data Sources

We provide the files & data for all training ahead of the training date. Client files and data can be incorporated into training.
We have engaged Nexacu for a number of sessions in Excel and MS Project training for our employees.
Terry is wonderful to deal with when making the bookings and the high level of experience the trainers hold is evident.
we will definitely use them again in the future.
Cara Thompson - Civilex - Melbourne
We have run multiple Excel Intermediate and Advanced courses in-house with Nexacu and have always had a good experience. Very easy to organise and flexible with bookings. Stuart is an enthusiastic trainer and is always happy to help- he provides his email to offer support to students after each course.
Maddy Galassi - Arrow Energy - Brisbane
The course was very useful and the trainer was perfect. He was clear with all the information he provided. Very informative course. Learnt a lot of new techniques.
Vidya Jagdale - Blackmores - Sydney
Excellent day - Jagg was patient, knowledgeable and very entertaining.
Nexacu have been very accommodating for our team over Covid-19 shutdowns.
Very professional and easy to deal with - great team all round!


Danielle Witham - Dept. of Environment and Water - Adelaide
Very knowledgeable and helpful. A well presented course. Thanks :)
Kellie - Python Beginner Remote West,
6 Dec 2023
.
Awesome course, great teacher. Thankyou
Matthew - Python Beginner Remote West,
6 Dec 2023
.
Very good. Clear and concise instructions. Always happy to help anyone who was struggling.
Kira - Python Beginner Perth,
6 Dec 2023
.
Steve was very easy to follow and patient with everyone in the team which was very professional and made the course easy to follow. He knew the course content well and was able to navigate some unexpected events with his knowledge to resolve most of them where he could. There were some bugs in the program, for example the revision history of word documents, but they required developer assistance. I enjoyed the learning program. I recommend Steven to continue with nurturing his good way of working with clients to help them with understanding Teams. I would have liked to see the OneNote content that he had, so in future programs please ensure that this feature of the coursework is presented and not neglected. Not including OneNote reduced the score by one star. Wishing you a very lovely future. Abrisham.
Abrisham - Teams Essentials Remote East,
6 Dec 2023
.
Nice session. Well detailed explanation and complete support throughout the session.
JYOTHI - Teams Essentials Remote East,
6 Dec 2023
.
Easy to follow. Very interactive and engaging.
Yasmin - Teams Essentials Remote East,
6 Dec 2023
.
Steven was very smooth and interesting to listen to. Had a great time.
Yathu - Teams Essentials Remote East,
6 Dec 2023
.
Steven was very clear, informative and made the training easy to follow. Thank you Steven.
Tanya - Teams Essentials Remote East,
6 Dec 2023
.
The course well-structured and Steven explained everything clearly and patiently. I learned a lot from him.
Esther - Teams Essentials Remote East,
6 Dec 2023
.
Steven had a lot of patience and explained well when providing answers to questions and hands on guidance to keep myself and others on track.
Debra - Teams Essentials Remote East,
6 Dec 2023
.
Very useful course and it helped a lot
Jill - Teams Essentials Remote East,
6 Dec 2023
.
amazing session. The way Steve explain everything is very engaging and clear.
Bambang - Teams Essentials Remote East,
6 Dec 2023
.