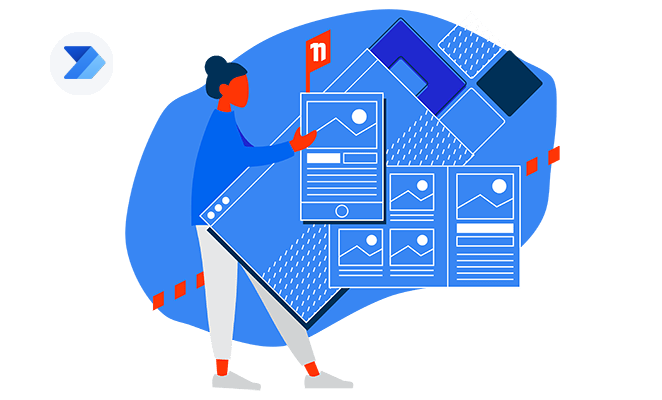 Power Automate Training Courses
Empower your team to achieve more through automation
All courses available in-class or remotely. To attend remotely, select "Remote Online" as your location on book now.

Power Automate allows non-technical end-users to build automations. Automate approval requests, streamline simple workflows, systematically create actions or tasks, the possibilities are endless. Microsoft's Power Automate makes it easier than ever to connect different apps and use data to drive actions across your organisation. There is a vast library of templates available to get users started.

Our Office 365 Beginner and Intermediate courses include introductory Power Automate content. Build upon this base knowledge with our Power Automate course now offered across Australia.
Power Automate Training Courses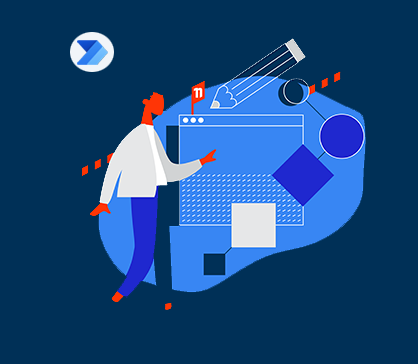 Automate processes and workflows easily and quickly with Power Automate. In-class or remote.
Upcoming Courses:
Scheduled
Taking enrollments.
Confirmed
Taking enrollments.
Sold Out
Try another date.
Frequently Asked Questions
What is Power Automate?
Power Automate is a Microsoft application which allows the non-technical user to connect different applications and drive actions. Using its vast library of templates, you can quickly create automated processes to take care of mundane tasks and free you up to focus on higher value-add opportunities. 


What is Remote Training?
Remote training at Nexacu, means our team of experienced trainers will deliver your training virtually. Students can access our usual classroom training courses via video conferencing, ask questions, participate in discussion and share their screen with the trainer if they need help at any point in the course. Students have the same level of participation and access to the trainer as they would in classroom training sessions. 
I previously attended a course with Excel Consulting, will the training be similar?
Yes, we rebranded from Excel Consulting in October 2019. The business quickly outgrew its original name. Our new brand Nexacu, better reflects our direction, continued innovation and commitment to deliver next level learning. We have always refined and continue to update our courses but retain our excellent trainers and deliver the same high quality content.
Power Automate

Course Details
Time
9am - 4pm ( approx )
Reference Materials
Provided
Training Computer
Provided
Delivery
Instructor-led training

Power Automate

Course Outlines
PL-900 Power Platform Certification
Try our short skills test and find out which course is right for you.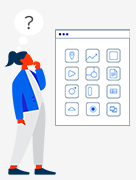 This was probably one of the best trainers I have had, he was clear, made sure everyone was on the same page before he moved on. He was open to questions and the examples he used were easy to understand. He engaged all his students. It was just a great training experience for me.
Dianne - SQL Beginner Remote Online,
27 Jun 2022
.
Jagg was a very practical trainer who went through the course at the right pace answering everyone's questions. I learned a lot. Thanks Jagg.
Rachel - SQL Beginner Remote Online,
27 Jun 2022
.
Great delivery of content. Jagg made it very easy to understand.
Tamra - SQL Beginner Adelaide,
27 Jun 2022
.
Jagg is awesome and the best He explains a lot of things quite easily to understand and absorb.
Mark - SQL Beginner Adelaide,
27 Jun 2022
.
good
BIN - SQL Beginner Adelaide,
27 Jun 2022
.
Professional, knowledgeable and approachable
David - SQL Intermediate Remote Online,
24 Jun 2022
.
The course material provided was very good. Ulfa was patient and thorough while explaining the material courses. The main focus of the course is practical approach where the trainer goes through different problem statements and solves them but it would be better if the students were given a chance to solve first then the trainer do it or verify it. But given the time limitation and number of students, it might have been avoided to complete the course.
Suvash - SQL Beginner Brisbane,
24 Jun 2022
.
Easy to approach , Professional and knowledgeable
David - SQL Beginner Remote Online,
23 Jun 2022
.
Ulfa was very knowledgeable and ran the session at a good pace for beginners.
Ashlee - SQL Beginner Remote Online,
23 Jun 2022
.
Session went smoothly. Covered a lot of material, recognising this done with the intent to demonstrate the types of SQL queries that can be done.
Cameron - SQL Advanced Remote Online,
21 Jun 2022
.
It was an interesting session which covered a lot of good ground. I personally would have appreciated more time to work through the examples independently in the session as I feel that helps my understanding. I feel that since you were pretty continuously working through the examples and asking questions, my focus was mostly on copying what you were doing and either responding to you or listening to other people's responses. Something which I have seen work well in other training is giving a couple of minutes between describing the exercise, letting people have a go themselves (offering help if anyone's stuck), then going through the solution after people have already tried themselves. I understand there's a tradeoff between the time taken to wait for people to try something and the number of topics we can cover within one day.
Matt - SQL Advanced Remote Online,
21 Jun 2022
.
Workbook with theory and prac work was great to go through. Trainer went through the workbook at a good pace that was easy to understand and absorb. She was patient and made sure all students were following along/waited and helped if we needed more time. When there were functions we haven't come across, she'd take the extra time to explain them. I've thoroughly enjoyed the session.
Kim - SQL Intermediate Remote Online,
7 Jun 2022
.