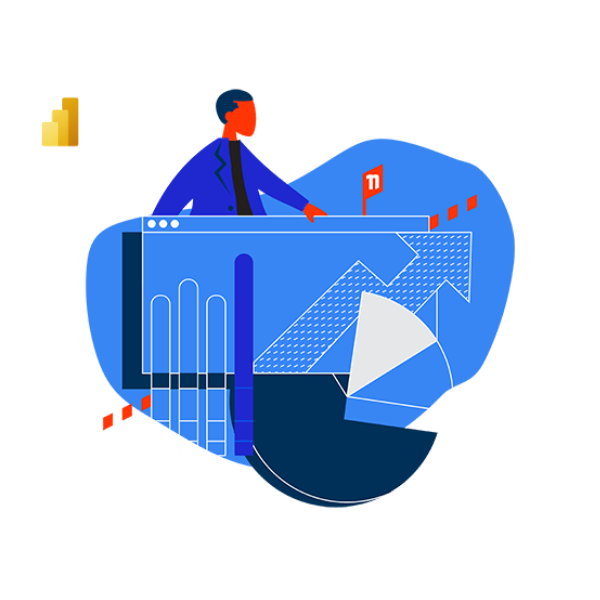 Microsoft Power BI Corporate Training
Turning data into Business Intelligence.
Gain valuable insights into your data through visualisations with Microsoft's analytical tool – Power BI.
Microsoft Power BI is a self-service business analytics tool that combines a desktop app with a cloud-based service to give you a single view of your most critical business data. With our Power BI workplace training learn how to monitor the health of your business using a live dashboard, create rich interactive reports, drill into the detail and access your data on the go.

We can deliver all of our training at yoursite or via remote login.
Power BI Corporate Training
Gain valuable insights into your data through visualisations with Microsoft's analytical tool – Power BI. We can deliver all of our training at yoursite or via remote login.
call us on 1300 886 190
Customise your Power BI Training
Our courses can be customised as your business requires, to focus on:
Power BI Desktop only
Power BI Service only or
Power BI Desktop and Power BI Online service.
We can either provide data sources for training or use your own organisational data.
Our Power BI courses have been developed by experts in the field. We can deliver our courses to your team, at your workplace. We understand some organisations only use Power BI Desktop. We can deliver a course centred around Power BI desktop only, service only or both desktop and the online service. We will work with you to optimise the learning outcome for your team.
What's involved if you choose to use your organisational data in training?
We have worked with clients in the past who preferred exercises and training to be centred around their own datasets. There are several additional steps required to provide this level of customisation:
The client will have to provide Excel Consulting account access prior to the session.
Non Disclosure Agreements can be signed if required.
Ideally the client will have set up some initial reports on the data so the trainer can get up to speed on the content quickly.
Our trainer will spend a day on data familiarisation. This includes reviewing the data model and reviewing visuals already set up.
The trainer will require a phone call with the creator of the reports or owner of the dataset to assist knowledge transfer on the data.
Armed with this knowledge our trainer will set about building out the course content and manual for delivery of the customised sessions.
call us to find out more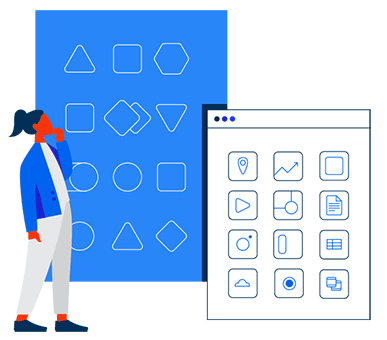 We are market leaders

With a five star rating from over 20,000 reviews, we are Australia's leading provider of Microsoft Training Courses.

We are passionate about connecting with students and clients, sharing knowledge and enabling understanding.

We are dynamic, constantly seeking new ways to update and improve our courses, curriculum and service delivery.
Empower your team to achieve more.
Checklist for Success
Venue
A suitable space to host the training such as a meeting room or boardroom. A reliable wifi or Ethernet connection for our trainer and all students. Sufficient power boards and power points for all laptops.
Hardware
One computer or laptop per participant required. A projector or smart TV plus cabling for our trainer. Trainer typically provides their own device.
Laptop Hire

Laptop hire is not recommended for this course.
Software and Licences

Power BI Desktop installed on each participant device with latest monthly update. Power BI is FREE to download.
Desktop updates and account set up need to be in place ahead of training to avoid delay and make sure you get the most value from the training day.
Data Sources

We provide training data sources for all workplace Power BI training
Alternatively, we can customise the course to use your organisational data models. This will require additional set up and consultation prior to the training day.
We have engaged Nexacu for a number of sessions in Excel and MS Project training for our employees.
Terry is wonderful to deal with when making the bookings and the high level of experience the trainers hold is evident.
we will definitely use them again in the future.
Cara Thompson - Civilex - Melbourne
We have run multiple Excel Intermediate and Advanced courses in-house with Nexacu and have always had a good experience. Very easy to organise and flexible with bookings. Stuart is an enthusiastic trainer and is always happy to help- he provides his email to offer support to students after each course.
Maddy Galassi - Arrow Energy - Brisbane
The course was very useful and the trainer was perfect. He was clear with all the information he provided. Very informative course. Learnt a lot of new techniques.
Vidya Jagdale - Blackmores - Sydney
Excellent day - Jagg was patient, knowledgeable and very entertaining.
Nexacu have been very accommodating for our team over Covid-19 shutdowns.
Very professional and easy to deal with - great team all round!


Danielle Witham - Dept. of Environment and Water - Adelaide
COmprehensive - great tips on efficient shortcuts for Excel
Greg - Analysis & Dashboards Sydney,
8 Dec 2023
.
very nice and engaging, answered questions from participants and was accommodating to both physical and online participants.
Steffie - Power BI Beginner Kuala Lumpur,
7 Dec 2023
.
Was great, very methodical, ran many examples
Corey - Power BI Beginner Perth,
7 Dec 2023
.
Perry did a great job. I already have knowledge on Bi but with him explaining I gain other knowledge on how I can make my report more comprehensive and how I can make my report preparation easier
Marvel - Power BI Beginner Manila,
7 Dec 2023
.
Very well presented and covered the course nicely
Kevin - Power BI Beginner Perth,
7 Dec 2023
.
Great work. Well paced
Julie - Power BI Beginner Remote West,
7 Dec 2023
.
Great session. There was a lot to cover and I found the pace a bit fast. I got lost quite a few times but Ulfa was great with taking me back through the steps. Overall I enjoyed the session
Leisa - Power BI Advanced Remote East,
7 Dec 2023
.
Some of the area will need to provide more information.
Angela - Power BI Advanced Brisbane,
7 Dec 2023
.
Very knowledgeable in a range of areas and did a great job at answering question more specifically suited to my context. Went through at a great pace that allowed me to keep up.
Chris - Power BI Advanced Brisbane,
7 Dec 2023
.
Trainer was good and assisted all students.
Thomas - Power BI Advanced Brisbane,
7 Dec 2023
.
Extremely helpful training on Power Automate - covered many basic functions in a systematic manner which I would not have come by just by Googling and watching YouTube videos. Appreciated your patience as well to make sure each attendee was taken care of and could follow along with the many steps involved.
Jovita - Power Automate Beginner Remote East,
7 Dec 2023
.
Jagg explained things well and at a good pace. When my computer had to reload suddenly, and I fell behind he was able to quickly help me catch up to the class. Thanks for all your help Jagg and the Bookmarks and Row Level Security info was particularly useful.
Anita - Power BI Intermediate Remote East,
7 Dec 2023
.