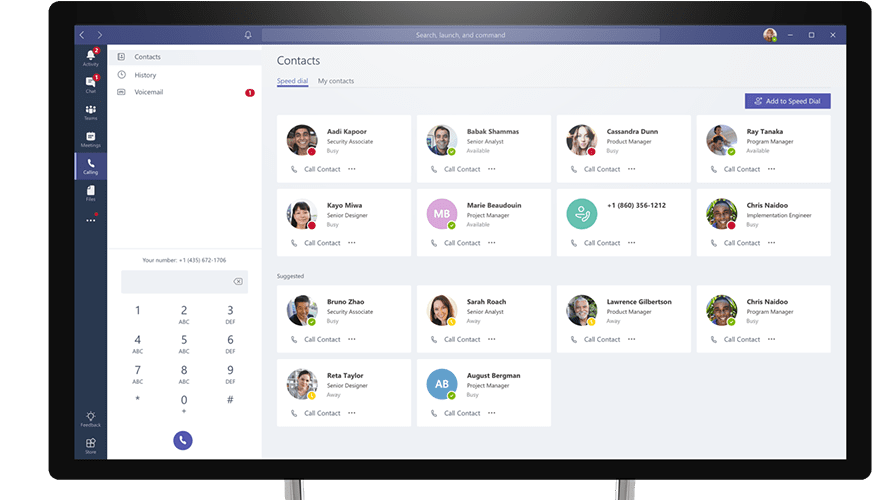 Adding Guests to Microsoft Teams
Microsoft teams now supports the functionality to add guests to Microsoft Teams accounts. This is a great addition to Microsoft Teams as it means that anyone with a business or consumer email account such as Gmail.com, Outlook.com or any others can participate as a guest in Teams. Therefore, they will have full access to the team chats, meetings and files based on the permissions you grant them. Collaboration with new individuals outside of your organisation becomes even easier. To make it even better, these guests will still be covered by the same compliance and auditing protection as the rest of your Office 365 Team and can be managed securely within Azure AD. To enable guest access all you need is your Office 365 subscription.


How to do it:
To invite a guest to a team, follow the instructions below:

 
Select Add Members in the menu next to the Team name.
Secondly, add the guest's email address.
If the guest doesn't have a Microsoft account associated with their email address yet, they will be directed to create one for free.
Once they accept the invitation, they will be free to participate in your Teams. This includes meetings, chats, collaborate on documents and more.
 

Note: The guest will receive a welcome email message with information about the team and what to expect, now that they're a member.

All Teams members will be given a clear indication that there are guests in the Team.

 
There's no need to worry about Security and Compliance
All guest accounts are added and managed securely within Azure. Therefore, this enables enterprise grade security levels like conditional access policies for guest access and a host of other top level security protocols. Everything can be managed with the same account easily.

 
Next Steps
Change your view of how teams fits into the Microsoft 365 suite on our Teams Course, which will also help you drive efficiency gains.