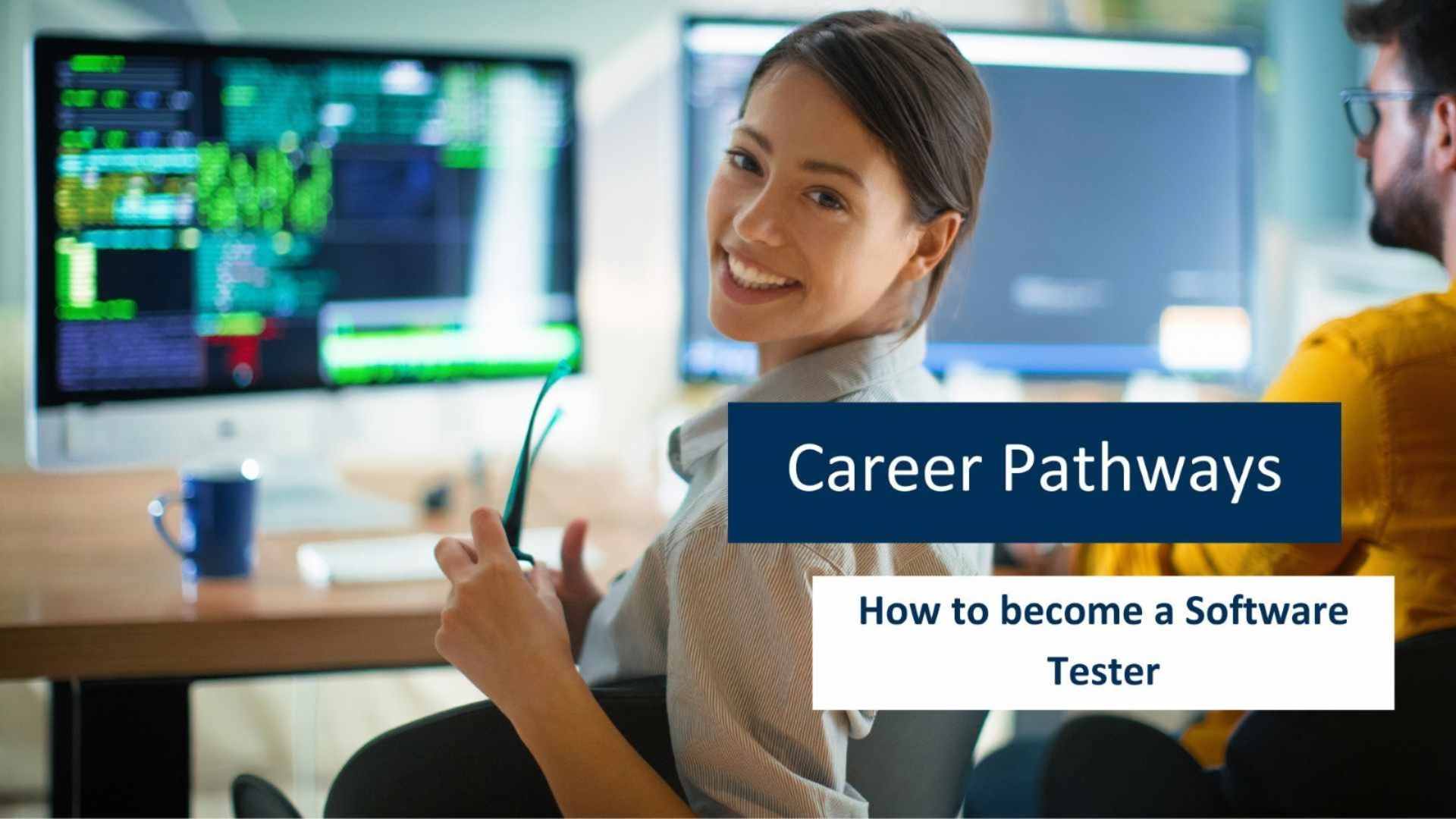 The flourishing field of software testing has urged many to enter the lucrative industry and learn more about becoming one. Software applications have now become crucial to businesses, the academe, and even for personal use. Thus, it becomes imperative for software testers to review the functionality, user experience, interface, and other aspects of software.  
Some would learn how to become software testers by achieving certifications and finishing postgraduate courses. However, there is more than meets the eye when it comes to software testing. If you are interested in taking the software tester career path, read this guide – the more you know, the better.   
What is Software Testing? 
Software testing involves the observance of fixed testing procedures of new software. In a nutshell, it is the process of writing and developing test scripts and plans, creating test cases, testing for regressions, and reviewing its behaviour through automated testing.   
The integrity and functionality of computer software can only be ascertained through a series of tests and documentation of errors by software tester companies. 
Role of a Software Tester
A software tester job requires the utmost patience and prolonged perseverance at work. While the role can be boundless, it primarily requires a routine testing procedure to detect any possible errors that cause a decline in the performance of the software.  
Software development includes multiple stages in its life cycle, and a software tester oversees each stage to ensure that every aspect is accounted for. For instance, at some point, user performance will have to be considered, and a software tester should be able to track this aspect accurately from its inception.  
Purpose
A software tester is indispensable in ensuring the overall quality of software to be deployed and delivered to the market. These tests are either manual or automated and aim to check whether the software works as intended.   
One of the most crucial responsibilities of a software tester is also to ensure that risks and issues are unlikely to arise in the future; thus, leading back to the quality assurance duty of being a software tester. 
Salary 
Since being a software tester is a highly profitable endeavour, the average annual salary ranges from $80,000 to $100,000 AUD. This will still highly depend on the applicant's experience, certifications, and degree.  
Pre-Requisites for Becoming a Software Tester
Software testing involves technical and non-technical skills that can be considered challenging yet worthy of learning in this in an advanced technological economy. Below are some of the software tester qualifications one should consider when looking to become one.  

Education
Software testers are typically endowed with a bachelor's or postgraduate degree in a pertinent Information Technology course, such as computer science or software engineering. Some would undergo Vocational Education and Training (VET) to become software testers.   
Skills
Software testers are expected to be familiar with test management tools, learning automation, and the basics of software testing. They must also be equipped with the trends and analytics in the market. An aspirant can take a software tester degree to achieve an edge in applying for jobs. 
Meanwhile, software testers also possess non-technical skills including critical thinking, analytical, and great management skills. These are honed through hands-on experience and not merely on theoretical know-hows. This is why a good certification course is necessary in becoming competitive in the job market. 
Certifications
Aside from postgraduate degrees and vocational training, there is also a wide array of industry and vendor certifications best fit for someone without formal qualifications. This consideration is highly dependent on employers looking for the perfect person for the job.  
Microsoft Certifications are highly regarded by companies nowadays because they demonstrate adequate knowledge and expertise in the IT industry. Moreover, they can give you a better salary negotiating leverage than those without the certifications.  
Career Path
Are you curious about your future as a software tester? Read more to know where you're heading in your journey as one with the right qualifications and experience. 
Typical Career
A starting software tester will first begin their career as a QA analyst, and when promoted after years of experience, proceeds to become a Senior QA analyst. Then once upskilled with the necessary certifications, becomes a QA team coordinator, test manager, and then senior test manager.  
This will depend on the aspirations of the software tester and where their career is geared towards. Remember, being a software tester is profitable and sets anyone up for life. It definitely isn't an easy path, but the career rewards are worth the journey.  
Alternative Careers
Suppose you've already started your career as a software tester but want to lead a different path for some reason, there are a few alternative careers you may consider, and they are as follows:  
 
Customer experience leader

 

Product manager

 

DevOps positions

 

IT management and other roles

 

Enterprise architect

 

Quality Engineer

 
These are just some of the roles you can consider when you think that being a software tester is not your calling. 
Learning How to Become a Software Tester
Like any other role out there, being a software tester will require utmost diligence on the part of the aspirant. It is absolutely not a walk in the park to get a degree or a certification in software testing. However, if you're certain that this is the road you're heading, one of the best ways to succeed is to get the right Microsoft certifications and others that can give you an advantage in the highly competitive job market you are in.