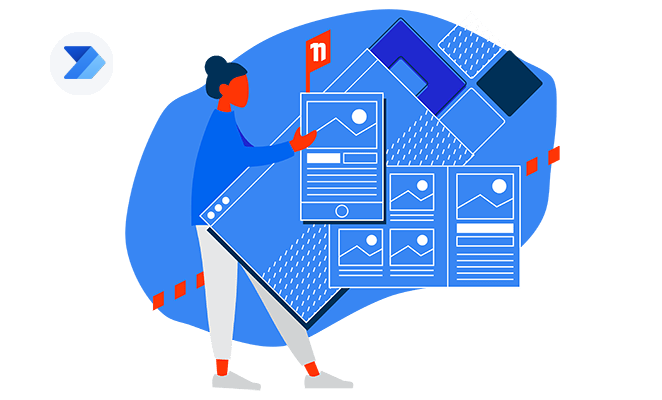 Power Automate Courses Parramatta
Learn to automate mundane daily tasks with Nexacu training courses.
All courses available in-class or remotely. To attend remotely, select "Remote Online" as your location on book now.

Power Automate allows the end-user to build basic and more complex automations. Automate approval requests, escalations, create actions and tasks driven by data. Power Automate opens up many opportunities to connect your apps and use data to drive action.

Power Automate training courses offered in Parramatta. Contact us to discuss training in your workplace.
Increase productivity
Automate tasks and workflows
Share flow solutions with your team
Empower your team to achieve more
Power Automate Courses Parramatta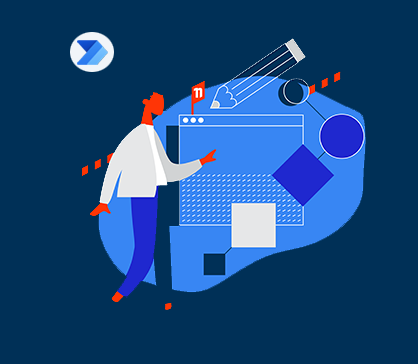 Automate processes and workflows easily and quickly with Power Automate. In-class or remote.
Upcoming Courses:
Scheduled
Taking enrollments.
Confirmed
Taking enrollments.
Sold Out
Try another date.
Frequently Asked Questions
What is Power Automate?
Power Automate is a Microsoft application which allows the non-technical user to connect different applications and drive actions. Using its vast library of templates, you can quickly create automated processes to take care of mundane tasks and free you up to focus on higher value-add opportunities. 


What is Remote Training?
Remote training at Nexacu, means our team of experienced trainers will deliver your training virtually. Students can access our usual classroom training courses via video conferencing, ask questions, participate in discussion and share their screen with the trainer if they need help at any point in the course. Students have the same level of participation and access to the trainer as they would in classroom training sessions. 
I previously attended a course with Excel Consulting, will the training be similar?
Yes, we rebranded from Excel Consulting in October 2019. The business quickly outgrew its original name. Our new brand Nexacu, better reflects our direction, continued innovation and commitment to deliver next level learning. We have always refined and continue to update our courses but retain our excellent trainers and deliver the same high quality content.
Power Automate

Course Details
Price
Power Automate: $440
Power Automate Beginner: $440
Power Automate Intermediate: $550
Power Automate Advanced: $595
Time
9am - 4pm ( approx )
Reference Materials
Provided
Training Computer
Provided
Delivery
Instructor-led training
Address
Level 7
79 George Street
Parramatta NSW 2150

Power Automate

Course Outlines
Power Automate Intermediate

PL-900 Power Platform Certification
Other courses in Parramatta
Tamara is an excellent trainer, she knows the content and the language inside out. Her communication and explanation skills are of the highest standard, the course provided a good coverage of code and skills for practical application
Danielle - SQL Advanced Remote East,
10 Aug 2022
.
Trainer presented the content well, and was very knowledgeable on the subject matter.
Luke - SQL Intermediate Remote East,
9 Aug 2022
.
Great thank you
Alessandro - SQL Beginner Remote East,
5 Aug 2022
.
Simple to follow
Lizz - SQL Beginner Remote East,
5 Aug 2022
.
Tamara was excellent and explained everything very well. This will help me a lot with my PBI modelling.
Linda - SQL Intermediate Remote East,
26 Jul 2022
.
Very knowledgeable and explain the content very well. I really understand the I can't wait to do advanced SQL.
Raquel - SQL Intermediate Remote East,
26 Jul 2022
.
Fantastic training session - wealth of knowledge by Ulfa and really enjoyable. Thank you so much
Chris - SQL Beginner Brisbane,
22 Jul 2022
.
Ulfa was a fantastic facilitator - very responsive to questions.
Sally - SQL Beginner Brisbane,
22 Jul 2022
.
Really enjoyed the session thank you
Mikayla - SQL Beginner Brisbane,
22 Jul 2022
.
I enjoyed doing all the exercises. Good pace
Andrea - SQL Beginner Brisbane,
22 Jul 2022
.
N/A
Sam - SQL Beginner Brisbane,
22 Jul 2022
.
John was great and worked at a good speed. Explained things pretty well, even the more tricky parts. Was able to tell that it wasn't obviously training material that he had prepared but this at least gave you a couple of different ways to approach the different tasks. No major contridictions
Kieran - SQL Beginner Remote East,
14 Jul 2022
.