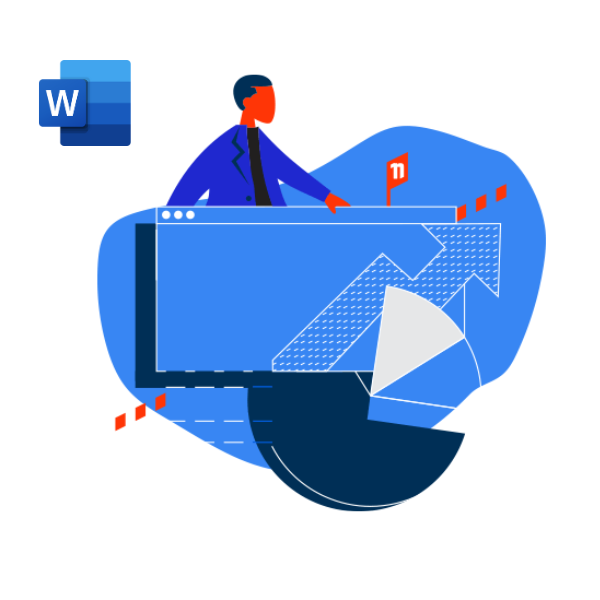 Word Course Adelaide – Dates
Our Microsoft Word courses are offered in Adelaide CBD and remotely.
Unlock Your Potential with Masterful Microsoft Word Skills. Elevate your career with our comprehensive Microsoft Word training courses in Adelaide. Gain the expertise you need to excel in the workplace and open doors to exciting opportunities. 
Word Course Adelaide – Dates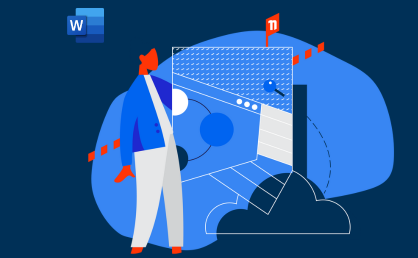 Learn to create professional documents efficiently from our experienced trainers in our Adelaide Word Courses.
Upcoming Courses:
Scheduled
Taking enrollments.
Confirmed
Taking enrollments.
Sold Out
Try another date.
Frequently Asked Questions
Why should I learn Microsoft Word?
Microsoft training courses are the best way to increase your efficiency at work. Learn how to write polished, expert documents that exude professionalism, whether it's a straightforward letter, a detailed report, or an engaging presentation.
Our course doesn't have a set format for everyone. Regardless of your ability level, we will adjust our instruction to fit your needs and speed.
Take advantage of this chance to master Word by not passing it up. Our course has you covered for both personal pursuits and career success.
How many months will it take me to learn Microsoft Word Office?
You can master Microsoft Word in a matter of days with the help of qualified instruction. But without professional instruction, it can take a few weeks to learn Microsoft Word.
Your motivation and the free instructions and guides you may find online will be your only resources.
Self-paced instruction should be sufficient to teach you how to use the application in its entirety, but becoming an expert will be more challenging.
The typical user may not know all the tips and techniques that Microsoft Word offers. Therefore, it will be harder to find tutorials for these functionalities.
Our Microsoft Word courses are one-day courses. Our Microsoft Word training (beginner to advanced courses) takes just three days.
Which Microsoft Word course is best for beginners?
The Word Beginner course is the best Microsoft Word course for beginners. With a focus on teaching them the fundamentals of Microsoft Word, this course lays a strong foundation for future study and skill growth.
Will the content of the Microsoft Word course be relevant for the workplace?
Yes, Nexacu's Microsoft Word courses are designed to equip you with practical skills essential for the workplace. This includes creating polished and professional documents, templates, tables, charts, mail merges, using collaborative in-built tools, and sharing files.
Utilising different fonts, font sizes, tables, borders, and bullet formatting decreases monotony and boosts efficiency.
Although the course content's applicability may change depending on particular job requirements in general, it gives students essential abilities for a range of professional settings.
Can I take the Microsoft Word course for free?
Nexacu does not offer free Microsoft Word courses. All our Word courses are paid.
How much does the Microsoft Office course cost?
Our Microsoft Office courses might range in price depending on the level you select. We run courses in the following categories:
Word Beginner: $360
Word Intermediate: $370
Word Advanced: $385
How long is the Microsoft Word course?
Each Microsoft Word course (Beginner, Intermediate, or Advanced) takes a day to complete, running from 9 a.m. to 4 p.m.
Please keep in mind that after completing a course, it is advisable to dedicate a few days to practising and honing your skills before progressing to the next level of the Microsoft Word course.
Who should attend this Microsoft Office class in Adelaide?
Our Microsoft Office class is appropriate for a wide range of people, including professionals, students, job seekers, small business owners, administrative staff, career changers, retirees, and anyone interested in enhancing their Microsoft Office skills for personal or professional purposes.
How many students are typically in the Adelaide Microsoft Training Class?
The maximum class size in the Adelaide Microsoft Training Class is normally 10, with an average class size of 5. Thanks to the smaller class size, participants can receive more individualized attention and have a better learning experience.
What are the prerequisites for enrolling in the Microsoft Word course?
In general, there are not any strict requirements for the Word training course. However, normal criteria for a beginner's Microsoft Word course are rudimentary computer literacy and a willingness to learn.
Reviewing the course description for detailed information is vital since more advanced courses could have specific prerequisites for past learning or expertise.
Can I get a certification upon completing the Microsoft Word course?
Certainly! Once you've finished the Microsoft Word course, you can obtain a Microsoft Word certification to prove your proficiency when you pass one of Microsoft's certification tests, like MO-100 or MO-101.
These certifications are extremely significant since they attest to your mastery of Word, a talent in high demand across various businesses.
Is the Microsoft Word certification exam free?
No, the MO-100 and MO-101 Microsoft Word certification tests are not free. These tests, a component of Microsoft's certification program, usually require payment of an exam fee.
For our comprehensive package, which guides students from novice to certified expert in Microsoft Word, the total fee is $1,380.
This package encompasses training at the beginner, intermediate, and advanced levels of Microsoft Word, along with access to a practice certification exam.
How are the Microsoft Word courses in Adelaide delivered (online, in-person, or hybrid)?
There are two common formats for Microsoft Word classes in Adelaide: in-person and online.
Are there evening or weekend classes available for working professionals?
Unfortunately, we don't have evening or weekend classes in Adelaide for our MS Word training.
What topics are covered in the Microsoft Office training courses?
Several important topics are covered during Microsoft Office training courses, including formatting, use of basic functions in formulas, tables, clip arts, PDFs, themes, templates, and section breaks.
What materials and resources will I have access to during the course?
You will have access to various tools and resources, such as practice exams, online tools, Microsoft Office software, and assignments.
Do I need to bring my laptop to the Microsoft Word class?
No, you do not have to bring your laptop to our Microsoft Office classes because we have training computers. However, if you would rather learn on your device, you can bring it along for a personalized learning experience.
Is there a specific schedule for assignments and exams, or can I work at my own pace?
You do not need to rush when finishing assignments and tests. At Nexacu, we can adjust your study schedule accordingly if you let us know when you are ready to take the exam.
Can I access course materials after completing the course for future reference?
You can access all course materials through your student account, including additional materials.
At Nexacu, we are committed to assisting you in your learning process by offering convenient access to training files and materials.
Can the course be customised for corporate training or group enrolment?
Yes, the course can be modified for group enrollment or corporate training. The training provider can conduct classes for your staff remotely or on-site at your location.
At Nexacu, we can customize the training to suit your company's particular requirements.
Whether you have a small team that needs a half-day training or a larger business or government body that needs continuing training packages, we can meet your training needs.
Please contact or call us on 1300 886 190 for information and advice concerning group training.
What is the course cancellation or refund policy?
Nexacu has the following cancellation and refund policies:
Rescheduling: To modify the date of a public training session, a client must use the client site and choose from available dates that fall within the booking validity period.
Notice of Cancellation: Nexacu must receive any requests to postpone or cancel public courses in writing at least seven days before the scheduled start date of the course.
Fees for Cancellations: A fee equal to 100% of the total course cost will be assessed for cancellations made fewer than seven days before the start of the course.
No Refund or Credit: The client will lose the entire cost of the course if the participant or client decides to cancel during this time frame.
See our booking Policy for more information.
How can I enrol in the Microsoft Word course in Adelaide?
It's simple to sign up for the Microsoft Word course in Adelaide. Just take the following actions:
Visit the Nexacu website for course details and schedules.
Choose the Microsoft Word course that is most appropriate for you.
Click on the "Book Now" button.
Complete your registration by following the instructions.
Nexacu makes the enrollment process straightforward, and you'll be on your way to enhancing your Microsoft Word skills in no time.
Price
Word Beginner: $324
Word Intermediate: $333
Word Advanced: $347
Time
9am - 4pm ( approx )
Reference Materials
Provided
Training Computer
Provided
Delivery
Instructor-led training
Address
Level 15
33 King William Street
Adelaide 5000

MO-101 Word Certification
Other courses in Adelaide
Knowledgeable and patient
Jennie - Word Advanced Perth,
22 Nov 2023
.
Very interesting, lost me a little bit on Macros
Ella - Word Advanced Perth,
22 Nov 2023
.
Great examples! Learned a lot.
Ronald - Word Advanced Perth,
22 Nov 2023
.
This was an excellent course and I would like to have all my Microsoft training with Magdalena - very knowledgeable ad engaging. I learned a lot today.
Rhiannon - Word Advanced Remote East,
22 Nov 2023
.
Excellent! Very friendly and highly skilled.
Stephanie - Word Advanced Parramatta,
22 Nov 2023
.
Amazing!! I picked up some tips and tricks to make my life easier when using word
Megan - Word Advanced Parramatta,
22 Nov 2023
.
Was a very helpful introduction to word.
Simon - Word Beginner Perth,
20 Nov 2023
.
Easy to follow, well spoken and easy to understand.
Harmony - Word Beginner Perth,
20 Nov 2023
.
Well educated on subject
Matthew - Word Beginner Perth,
20 Nov 2023
.
Very informative, made the teaching casual yet easy to understand. Would recommend to new word beginners.
Chelsi - Word Beginner Perth,
20 Nov 2023
.
Lots of great information provided
Catherine - Word Advanced Remote East,
16 Nov 2023
.
Thank you!
Joy - Word Advanced Canberra,
16 Nov 2023
.