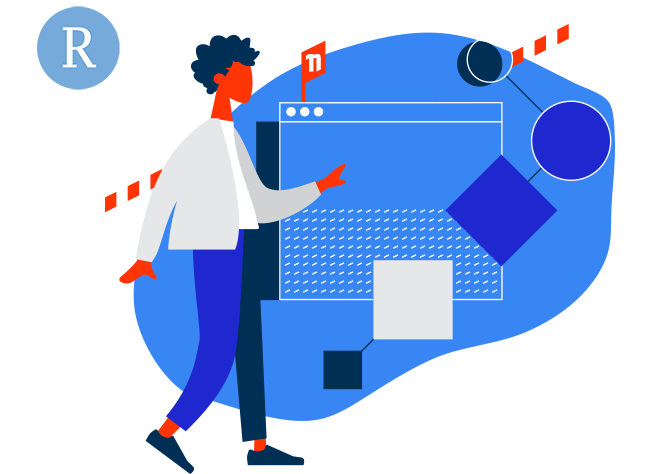 Data Analytics Courses Sydney
Learn to run data analysis with R programming
All classes running remotely. Face-to-face classes as per city schedules.
Our Data Analytics courses are delivered in our
Sydney
offices and across NSW by our experienced team.
R Basics
, the first course in our Data Analytics suite focuses on delivering a foundational understanding of R. You will learn how to write basic syntax, understand R data types and objects, use functions and perform basic modelling and prediction. Using R allows you to perform data analysis more efficiently and opens up opportunities to employ the many functions which data scientists have contributed to the R library. You can continue to develop your capability in R with our
Beginner
,
Intermediate
and
Machine Learning
courses.
Data Analytics Courses Sydney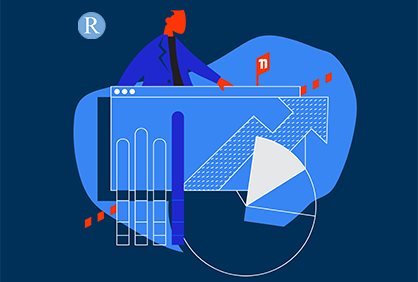 Learn to explore your data. R programming for beginners. Courses from the basics to machine learning in Sydney.
Upcoming Courses:
Scheduled
Taking enrollments.
Confirmed
Taking enrollments.
Sold Out
Try another date.
Frequently Asked Questions
Course Introduction
Our R courses were designed by Tamara Shatar, who holds a PhD in Agricultural Data Science. She focused her extensive experience and skills in modelling using machine learning, simulation and other techniques to create a course with depth and applicability. 
The course is consistently well reviewed by students. 
"The course was really good, the resources provided to help after the course are excellent. I was a bit overwhelmed at the beginning trying to learn a new language, but I was put at ease and we went through the content at a pace that I could understand." - R Basics Brisbane 

"Great structure, material and manual. I have completed programming courses before but this one just made more sense! Looking forward to the Intermediate course." - R Beginner Sydney
Why learn R?
Rather than being a point and click tool, R is a language that is used by writing reusable scripts, enabling automation and repeatable workflows. Because it is a language, it offers a huge amount of flexibility in manipulating data and the ability to write new functions. Even without a background in programming, it is relatively easy to get up and running once you know the basics.
Microsoft and R?
Microsoft have recognized the power of R and offer not only their own enhanced distribution of R, Microsoft R Open, but the ability to use R within Microsoft products and services such as Power BI, SQL Server / SQL Server Machine Learning Services and Visual Studio. Microsoft have also developed several packages for R, including the Microsoft Machine Learning Package. Our R training course Sydney reflects our commitment to quality training. 
R Programming

Course Details
Price
R Beginner: $745
R Intermediate: $745
R Advanced: $745
Machine Learning in R: $745
Time
9am - 4pm ( approx )
Reference Materials
Provided
Training Computer
Provided
Delivery
Instructor-led training
Address
Level 10
100 Walker Street
North Sydney NSW 2060

R Programming

Course Outlines
R Programming Certification

Machine Learning in R Certification
great course easy to follow and decent example
Matt - R Beginner Remote Online,
16 Jun 2022
.
Great course content and delivery, easy to follow with decent examples
Matt - R Intermediate Remote Online,
16 Jun 2022
.
Precise and was easy to understand
Nadeem - R Intermediate Sydney,
16 Jun 2022
.
Claire was able to take us through the basics of R in a way that was easy to follow and learn. I now feel comfortable to get started in coding in RStudio using the R coding language.
Ashley-Anne - R Beginner Remote Online,
15 Jun 2022
.
She's very engaging and patient with our learning. Also very willing to provide feedback on additional questions - very helpful for learning purposes.
Aaron - R Intermediate Remote Online,
24 May 2022
.
enjoyed the lessons, made it easy to understand
Jake - R Intermediate Remote Online,
24 May 2022
.
Third course now and it was clear and questions answered. Willing to stop and go back with technical issues and further questions.
Michelle - R Advanced Remote Online,
17 May 2022
.
Well explained. Sometimes a little quick and hard to keep up with (Esp with multiple stepped codes)
Debbie - R Advanced Remote Online,
17 May 2022
.
Clear and concise documentation and delivery.
Michelle - R Intermediate Sydney,
3 May 2022
.
Great session! The trainer is very knowledgeable and moves at a good pace. Tamara provides plenty of opportunity to ask questions and clarify and makes sure students are progressing through at the same rate. Thanks again!
Rylee - Machine Learning in R Remote Online,
4 Apr 2022
.
Tamara provided really clear, detailed information that was easy to follow and understand. She also provided assistance if requested. I have really enjoyed learning remotely with Tamara. Thank you!
Kamarah - Machine Learning in R Remote Online,
4 Apr 2022
.
Very interesting (and somewhat daunting) content
Paul - Machine Learning in R Sydney,
4 Apr 2022
.