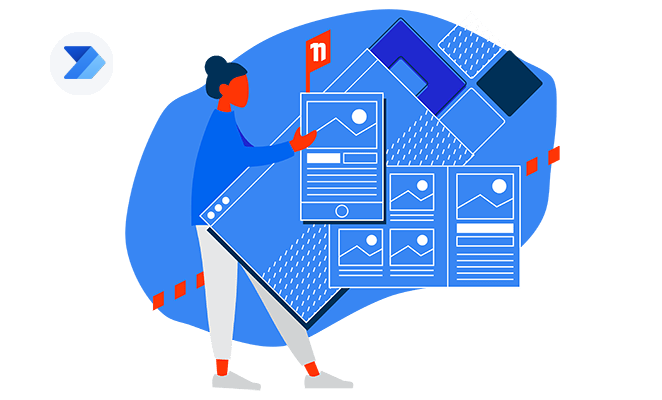 Power Automate Training Perth
Improve productivity and efficiency through automation.
All courses are available in-person or remotely. To attend remotely, select "Remote East" or "Remote West" as your location on book now.

Power Automate allows the end-user to build basic and more complex automations. Automate approval requests, escalations, create actions and tasks driven by data. Power Automate opens up many opportunities to connect your apps and use data to drive action.

Power Automate training courses are offered in the Perth CBD. Contact us to discuss training in your workplace.
Increase productivity
Automate tasks and workflows
Share flow solutions with your team
Empower your team to achieve more
Power Automate Training Perth
Improve productivity with Automation. One-day courses in Perth CBD and Workplaces across WA.
Upcoming Courses:
Scheduled
Taking enrollments.
Confirmed
Taking enrollments.
Sold Out
Try another date.
Frequently Asked Questions
What is Power Automate?
Power Automate is a Microsoft application that allows the non-technical user to connect different applications and drive actions. Using its vast library of templates, you can quickly create automated processes to take care of mundane tasks and free you up to focus on more valuable opportunities.
What is Remote Training?
Remote training at Nexacu means our experienced trainers will deliver your training virtually. Students can access our usual classroom training courses via video conferencing, ask questions, participate in discussions and share their screen with the trainer if they need help at any point in the course. Students have the same level of participation and access to the trainer as they would in classroom training sessions.
I previously attended a course with Excel Consulting, will the training be similar?
Yes, we rebranded from Excel Consulting in October 2019. The business quickly outgrew its original name. Our new brand Nexacu better reflects our direction, continued innovation and commitment to delivering next-level learning. We have always refined and continue to update our courses but retain our excellent trainers and deliver the same high-quality content.
Power Automate

Course Details
Price
Power Automate Beginner: $423
Power Automate Intermediate: $518
Power Automate Advanced: $595
Time
9am - 4pm ( approx )
Reference Materials
Provided
Training Computer
Provided
Delivery
Instructor-led training
Address
NEW LOCATION
Level 7
553 Hay Street
Perth WA 6000

Power Automate

Course Outlines
Power Automate Intermediate

PL-900 Power Platform Certification
Fathiyya Ulfa was keeping the class on track with timing and she was able to explain all the points claerly. She is also very helpful answing students' questions.
Vivian - SQL Advanced Remote East,
22 Nov 2023
.
I enjoyed the course. The content was clear and concise and Ulfa progressed at a good speed so I had no trouble following along. I was just a bit disappointed that we didn't really get to spend much time covering query performance at the end. Perhaps the lunch could be 45-50min instead so more time could be devoted to query performance.
William - SQL Advanced Remote East,
22 Nov 2023
.
Out of all the SQL trainings I had so far with Nexacu, I can confirm that this was the best training, considering this was Advanced SQL. Excellent teaching skills with the capability of grabbing students' attention even though the session was a remote one. I wish she had done the Intermediate course for me. :) Well done, Fathiyya!
Reema - SQL Advanced Remote East,
22 Nov 2023
.
Worked through the course content at a good pace and regularly checked-in with the students to make sure it made sense/if there were any questions.
Michael - SQL Advanced Remote East,
22 Nov 2023
.
Good course and good instructor
Jeremy - SQL Advanced Remote East,
22 Nov 2023
.
Very informative session! A very knowledgeable teacher who took his time to explain everything in great detail.
Jackson - SQL Beginner Melbourne,
20 Nov 2023
.
It was very informative.
Lachlan - SQL Beginner Melbourne,
20 Nov 2023
.
very informative
Dylan - SQL Beginner Melbourne,
20 Nov 2023
.
Eloquent and concise trainer with good knowledge
William - SQL Beginner Melbourne,
20 Nov 2023
.
Fantastic
Blake - SQL Beginner Melbourne,
20 Nov 2023
.
The session was good with the concepts displayed and explained. Enjoyable class and look forward to my advanced class.
Jeremy - SQL Intermediate Remote East,
6 Nov 2023
.
Trainer was flawless. Knowledgeable and helpful and interacted well. PC crashed during a difficult part which was very annoying however.
Adnan - SQL Intermediate Brisbane,
6 Nov 2023
.