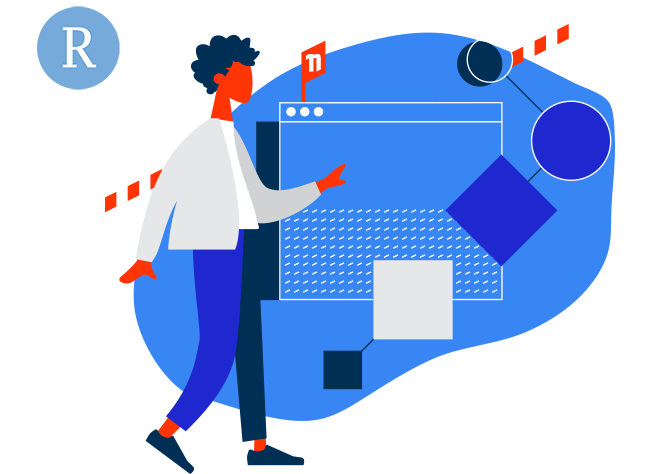 Data Analytics Courses in Perth
Learn R programming
Courses running remotely, call for in-class bookings.

Our Data Analytics courses scheduled for Perth will be delivered live online by our in-house Data Scientist.
Whether you are in mining, government or retail, there is value to be extracted from the data you are collecting. We also offer training solutions for workplaces across Western Australia.

R Basics, the first course in our Data Analytics series, will give you a foundational understanding of R. You will learn how to write basic syntax, understand R data types and objects, use functions and perform basic modelling and prediction. You can then build on this to develop your capability in R with our Beginner, Intermediate and Machine Learning courses.
Data Analytics Courses in Perth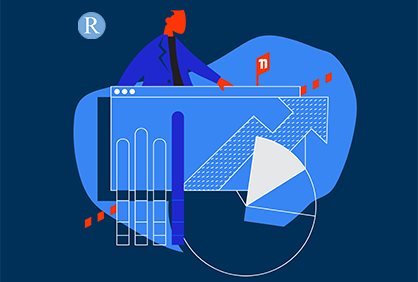 Learn to analyse your data efficiently with R. R programming courses from the basics to machine learning in Perth.
Frequently Asked Questions
Meet your Trainer

Tamara Shatar holds a PhD in Agricultural Data Science. She has extensive experience, including many years working as a research scientist focused on data analysis, modelling using machine learning, simulation and other techniques. While working in both academia and at the CSIRO, part of her role included teaching a variety of data analysis skills. Tamara has designed our first Data Analytics Training Course, R Programming Basics, to provide beginners with the fundamental tools necessary to start using R for data analysis. She is consistently well reviewed by her students. 


"The course was really good, Tamara is an excellent trainer and was able to answer my questions, the resources she provided to help after the course are excellent. I was a bit overwhelmed at the beginning trying to learn a new language, but Tamara put me at ease and went through the content at a pace that I could understand." - R Basics Brisbane 


"Great trainer, structure, material and manual. I have completed programming courses before but this one just made more sense! I'm sure it was the trainer. Looking forward to the Intermediate course." - R Beginner Sydney

What is R? 
R is an open source and free programming language that was developed for statistical analysis and production of high-quality graphics. It has long been popular with statisticians and academics who make up part of the large active user community behind R. This community has contributed over 15,000 packages that extend the base functionality of R, making it easy to implement a vast range of techniques for data manipulation, analysis and visualisation.  
Is R compatible with Microsoft?
Microsoft have recognized the power of R and offer not only their own enhanced distribution of R, Microsoft R Open, but the ability to use R within Microsoft products and services such as Power BI, SQL Server / SQL Server Machine Learning Services and Visual Studio. Microsoft have also developed several packages for R, including the Microsoft Machine Learning Package. View our webinar; run R Scripts in Power BI.
R Programming

Course Details
Price
R Basics: $745
R Beginner: $745
R Intermediate: $745
Machine Learning in R: $745
Time
9am - 4pm ( approx )
Reference Materials
Provided
Training Computer
Provided
Delivery
Instructor-led training
Address
Level 4
220 St Georges Tce
Perth WA 6000

R Programming

Course Outlines
R Programming Certification

Machine Learning in R Certification
very clear in the manner this course was presented. Thankyou -Power BI Intermediate Perth
Yannick - Power BI Intermediate,
22 Jul 2021
.
Another excellent session building on the fundamentals learned in Beginner. Pace was excellent, we managed to get through a huge amount in one day. Looking forward to the Advanced and DAX courses. -Power BI Intermediate Perth
James - Power BI Intermediate,
22 Jul 2021
.
In-depth knowledge and lucid explanations -Power BI Intermediate Perth
Tapan - Power BI Intermediate,
22 Jul 2021
.
A good pace :) -Power BI Intermediate Perth
Sophia - Power BI Intermediate,
22 Jul 2021
.
Very clear, thank you -Power BI Intermediate Perth
David - Power BI Intermediate,
22 Jul 2021
.
Tamara is engaging, explains concepts well and is accommodating to questions. I found the Python Intermediate pulls together the content from the previous two course in a practical way. There is plenty of material to refer to assist in real data analysis projects. -Python Intermediate Sydney
Daniel - Python Intermediate,
22 Jul 2021
.
Thanks Steven for the great day. A long day looking at spreadsheets but very worthwhile. Would suggest the course is split into 2 x 3 hour sessions over 2 days, if possible. -Excel Intermediate Remote Online
Kylie - Excel Intermediate,
22 Jul 2021
.
Michael was thorough in his knowledge of DAX and is a great teacher. Thanks Michael -Power BI DAX Sydney
Christine - Power BI DAX,
22 Jul 2021
.
Very Good course. Michael was very clear and helpful -Power BI DAX Sydney
Harry - Power BI DAX,
22 Jul 2021
.
Pace was great and I am happy that you took the time to go through some examples that we might use in our roles. Also enough content for us to go away with and practice. Thanks -Power BI DAX Sydney
Hayden - Power BI DAX,
22 Jul 2021
.
Excellent knowledge, good pace, interactive, helpful -Python Intermediate Sydney
Sherry(Qing) - Python Intermediate,
22 Jul 2021
.
Very lovely trainer, explained everything clearly and in detail. Waited and went through the steps slowly when someone fell behind. Definitely have a better understanding on how to use Excel. Doesn't look nearly as scary as before. -Excel Intermediate Remote Online
Brianna - Excel Intermediate,
22 Jul 2021
.