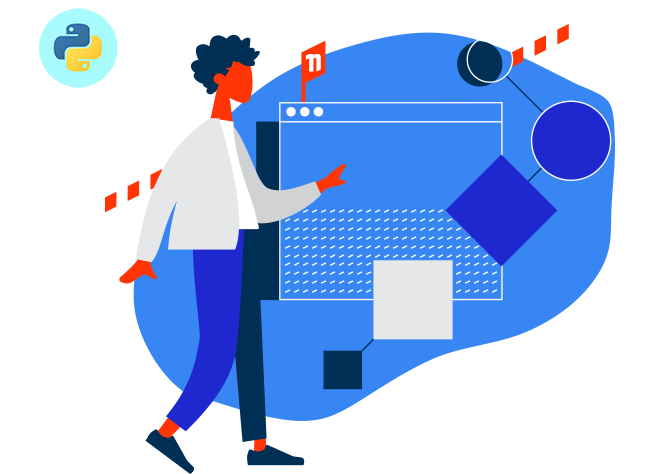 Python Training Courses in Perth
Learn Python programming for Data Analysis
Our Python basics course focuses on the fundamentals of working with Python for Data Analysis. Become familiar with Anaconda and JupyterLab and the basics of Python syntax in the first of our Python courses. Learn how to work with objects in Python, access and manipulate dataframes, use functions, methods and create basic visualisations. You can then build on these core skills with our Python Beginner and Intermediate courses.

Python Courses are scheduled for remote delivery in Perth and across WA. For in-class training, please call us directly. 
Python Training Courses in Perth
Learn to use Python Programming for Data Analysis. We will teach you from the basics through to machine learning.
Frequently Asked Questions
Meet your Trainer

Tamara Shatar holds a PhD in Agricultural Data Science. She has extensive experience, including many years working as a research scientist focused on data analysis, modelling using machine learning, simulation and other techniques. While working in both academia and at the CSIRO, part of her role included teaching a variety of data analysis skills. She is consistently well reviewed by her students. 

"Great trainer, structure, material and manual. I have completed programming courses before but this one just made more sense! I'm sure it was the trainer. Looking forward to the Intermediate course when it is available." -Using R Beginner Sydney

What is Python? 
Python is a general-purpose programming language that is easy to use and learn. It is open source and free to use, including for commercial use. The Python user community is very active and have collectively developed over 237,000 packages which extend the functionality of the Python Standard Library. These packages contain functions to perform a wide range of tasks.
Price
Python Basics: $745
Data Analysis in Python: $745
Python Intermediate: $745
Time
9am - 4pm ( approx )
Reference Materials
Provided
Training Computer
Provided
Delivery
Instructor-led training
Address
Level 4, 220 St Georges Tce, Perth WA 6000

*Limited in-class seats due to COVID-19.

Knowledgeable and interesting training, will be very useful in my current work. -Power BI Beginner Perth
Marites - Power BI Beginner,
17 Jun 2021
.
Brilliant thank you -Power BI Beginner Perth
Stefan - Power BI Beginner,
17 Jun 2021
.
Excellent presentation. Clear and concise. -Power BI Beginner Perth
Kevin - Power BI Beginner,
17 Jun 2021
.
Knowledgeable and patient -Power BI Beginner Perth
Rhonda - Power BI Beginner,
17 Jun 2021
.
Easy style, very knowledgeable -Power BI Beginner Perth
Tapan - Power BI Beginner,
17 Jun 2021
.