Part One
For our next series on Power BI our trainer Matt has put together a comprehensive guide on seamless Power BI Integration with Office 365. So, this follows along from last weeks series on Power BI Dashboard creation. For example, using Power BI integrations with Office 365 you will be able to create more powerful data driven dashboards.

Firstly, Microsoft's data modelling and visualisation offering, Power BI, has been a major game changer in the self-service business intelligence world. Power BI is intuitive to use – even for a beginner – and it's powerful data connection and transformation capabilities make it easy to import and wrangle multiple data sources.

One of its many strengths is that it comes from the Microsoft Office 365 family of products and easily integrates across many other products.

Below we will go through many of the ways Power BI connects to, shares with, and enables other Office 365 products.
APPS that provide information to Power BI
1. Forms (easily create and share surveys, quizzes and polls)
By using both Forms and Flow you can connect Power BI to your survey responses.

There are two ways to do this:
Create a Flow that stores your Form responses in a SharePoint List, or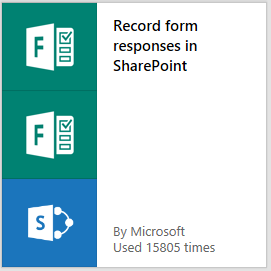 2. If you want to create a live streaming data set of your Forms responses use Flow to send the responses straight to a Power BI streaming dataset.




You can then use Flow to also send a thank you email to your survey responders.
2. Visio Online
Display Visio Online flow charts, plans and diagrams within Power BI using the Visio Visual. You can find this custom visual in the Power BI visuals marketplace. The Visio diagrams then need to be hosted on either SharePoint Online or OneDrive for Power BI to access them. Link data fields to the Visio diagram and it will come to life as users interact with the data.


3. OneDrive
Store your data source files on your OneDrive account for easy access and refresh to feed your Power BI Dashboards and Reports.

 

Next week will start to delve into Apps that interact with Power BI and how to deal with Administration. If you would like to learn more about Microsoft Power BI, attend one of our Power BI courses.