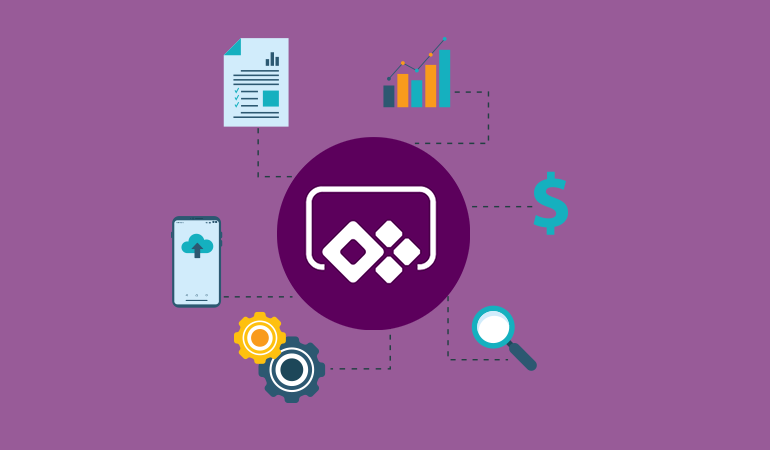 Power Apps is a tool designed for users to create solutions to business problems by developing app with no need to write code. For more information on the power of power apps read our blog here. Power Apps enables businesses to automate time-consuming, routine tasks whether it be simple data entry or automating various levels of approval. As most businesses are moving toward more automated processes, Power Apps is the key to developing custom apps to achieve these goals.
To view our range of Power Apps courses, including our recently added "Advanced" course, click here.

Below are 4 use cases highlighting how Power Apps can solve or improve business processes.


On-site attendance management system
A Power App can be created to easily manage time and attendance for workers on-site or working remotely. Integration with Bing maps, also makes locating and tracking locations of employees or contractors is easy. This data can be automatically uploaded to SharePoint and accessed by all permitted employees. Organisations using the Power Platform can also feed this information into Power BI to create instant and shareable dashboards which can be viewed on any device.
Approval system
The need for a straightforward approval system is crucial, particularly when one small error can be costly and time consuming. Combining Power Apps and Power Automate users can easily create an interface for an approval process for employees or contractors or anyone needing to submit an expense or approval request. Notifications can be sent with any new request, they can be reviews, approved, or commented on immediately within the app. The requester is also notified when any action is taken. This can also be integrated with any HR system to automate any manual entry.

Lead and Sales Forms
Power Apps allows users in the field, visiting clients, to complete client forms or sales orders outside the office. Whether users are generating sales orders or signing up new leads at an event, Power Apps integration into Dynamics 365 makes it easy to input data into the Dynamics CRM. This saves the user from having to manually export data, upload to a CRM and manually enter additional information. Management can see a comprehensive view of sales figures and leads from all users in a custom dashboard.
Employee Onboarding App
As new employees join your organisation, Power Apps can provide a seamless onboarding journey. It's can be set up as a one-stop-shop for new members to introduce themselves, fill our their profile, gain access to relevant onboarding materials and guides. It also has the ability to interact with Microsoft 365 apps like Outlook and Calendar so that important meetings and introductions can be booked straight away.

These are just some examples of how Power Apps can be used. Its power is that it allows users to easily create custom solutions to to fit their specific business needs. 

Learn more


Nexacu offers Power Apps courses at the beginner, intermediate, and advanced levels.