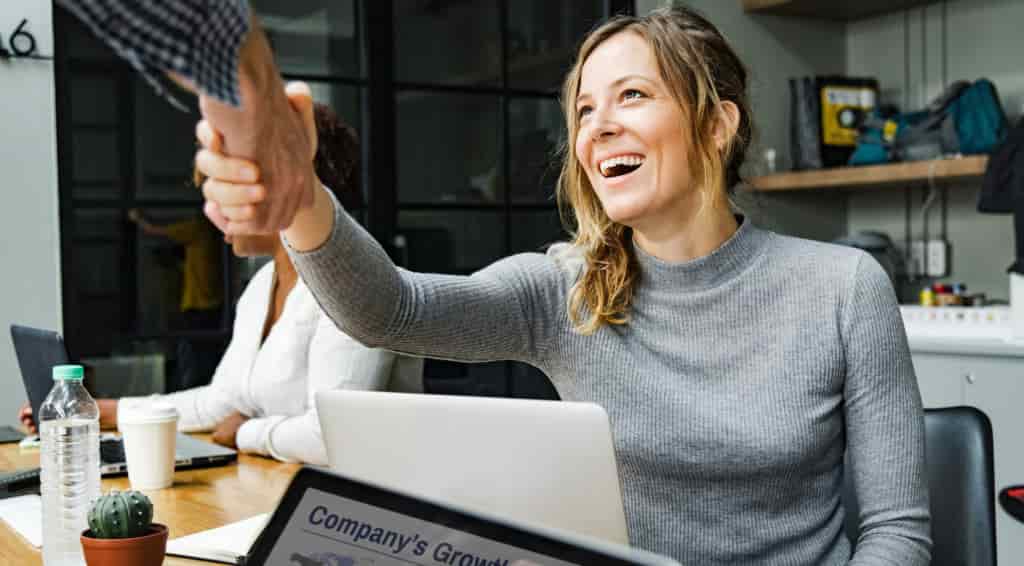 What you can do
Whether or not business is booming, it's important to take a step back and take a look at what strategies you're putting into place in order to get more clients. Word of mouth may be taking you only so far, so here's a few more tips to consider to take your business up a notch and bring on more clients.
1. Ask for referrals
Asking your previous clients if they'd be willing to act as advocates on your behalf is a great way to get similar clientele queued up for your services.  Try implementing a customer referral program, which includes discounts for new clients and rewards for those who referred them. Incentives like this can really elevate word of mouth efforts. 
2. Go to conferences
Conferences are the perfect setting to rub shoulders with professionals who are involved in similar industries, as well as a chance to meet people from different industries who might value your expertise. It's also worth considering presenting at conferences where you can be the industry expert. For example, you could present information about IT literacy and training solutions at a conference for small to medium sized business owners. Make sure your contact details are in your presentation, and be sure to stick around afterwards for some handshaking – there might be people out there who need your company's help.
3. Host a free event or workshop
Hosting a free event or workshop that focuses on teaching introductory concepts and solutions as per typical client needs is a great way to position yourself as the go-to provider of expertise in your community. This can help you gain exposure in your field, and acts as a great lead-in for clients who now know they like what they see and want more from you.
4. Flaunt your successes
When something big happens within your company, for example increased business or bringing in new top talent, do all that you can to make it public. Write and share press releases and blogs, and you might get picked up by a well-aligned media outlet or publication to help you spread the word. Readers of these outlets and publications might take the time to jump onto your website and see what you have to offer.
5. Keep active on social media
Always reply to people who leave comments on your platforms as soon as possible. Try doing more than just replying, start an active conversation! As well as this, having engaging content and therefore an engaged audience means your business is always in the back of people's mind when they realise they need help. All of this can help you position yourself as an expert in your field as well as an active member of your professional community.

To stay up to date with our blog, follow us on LinkedIn or Facebook.