Four SharePoint site designs for inspiration
SharePoint allows you to create incredible websites with ease, allowing users to work better together by sharing and managing content, and by quickly finding the information they need.  With SharePoint, you can create responsive, engaging and informative sites, as well as store and access information within those sites.  However, the prospect of starting a brand new SharePoint site from scratch can be an intimidating one, with so many directions your design focus could go in.  We've put together four examples of some of our favourite SharePoint sites to inspire you.
Australian Government Immigration and Citizenship
https://immi.homeaffairs.gov.au/
Australia's Department of Home Affairs has put together a sleek SharePoint site for its immigration and citizenship homepage.
Education Queensland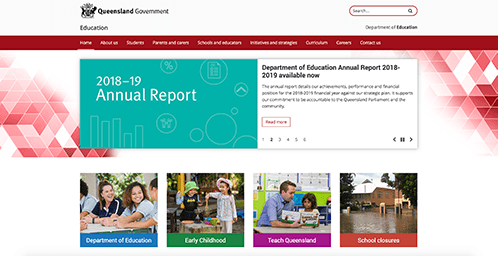 The Queensland government has based its Education department's homepage around this simple and easy-to-read SharePoint design.
Tourism Western Australia
https://www.westernaustralia.com/au/
The team behind Tourism Western Australia's SharePoint site have made some impressive design decisions to get people to visit their state.
Kuwait Airways
https://www.kuwaitairways.com/en
The Middle Eastern airline has put together a contemporary design making the booking process easy for potential guests.
To learn more about SharePoint and how to best utilise it for your business, you can check out our courses.