When considering asking for a pay raise, it's important to wait for the right moment to approach the subject, practice what you are going to say, gather supporting evidence of your performance, and improve your skill set. Plus, it is always a good idea to have a backup plan just in case your request gets denied.
But that's easier said than done, right? That is why we are looking into how to ask for a raise - to make it easier for you. So, let's get into it!
When to ask for a raise
According to a survey among US salaried class, only 19% of employees are content with their pay rate, and 54% prefer changing jobs to asking for a raise. This reveals that employees shy away from asking for a raise even when they know they deserve it.
However, you can make things less uncomfortable if you do a little research and work on your timing. Consider the following questions:
How are the company's finances?
If your company is already struggling with financial issues, your chances of getting a pay raise are slim. You may end up looking selfish for not considering the hardships the company is facing.
Hence, do company research, check its financial reports, and keep an eye on the news for any updates. The information will help you even if the company is performing well financially and you decide to ask for a raise.
How is your boss doing lately?
Check if your boss or manager has too many things to focus on right now? If so, postpone your plans. Paying attention to your supervisor's mood is always beneficial. And if you can do something to help, that is a bonus!
How soon is too soon to ask for a raise?
When was the last time you asked for a raise? When did you last receive your appraisal? Did your boss grant you a bonus in the past few months?
If yes, it may be too soon to ask for a raise. Wait at least six months after receiving a bonus or a raise, or your request may be ill-received if too soon after such.
How to ask for raise (steps & tips)
After you have better informed yourself, it is finally time to face your fears! But do not fret, for we have laid down a detailed step-by-step guide to help you ask for a raise.
Before we get into the details, you should keep in mind that every company, employer, and office environment is different. As such, you should adjust these steps and tips to suit your specific working conditions accordingly.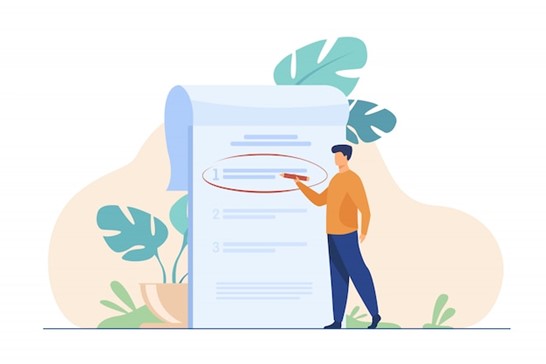 Gather supporting evidence
Gather any positive notes, praises, or recommendations you have received from your boss during the last few weeks. These do not have to be a formal appraisal letter at the end of a year. You can jot down your accomplishments and endorsements and use them to back up your claim.
Additionally, gather facts and figures that prove your excellent track record. They could be a percentage increase in sales, a decrease in company spending, the execution of a business plan, or any other benefit your department reaped because of you.
Consider upskilling
If your skills are better than they were when your pay scale was the last set, you have another solid reason you can add to your application for a raise.
Consider investing in a relevant online course from a software training company like Nexacu that will add to your credibility and portfolio. It will also help impress your boss and make it easier to ask for a raise.
Research relative market salaries & determine an amount to ask for 
Use the internet to look for how much fellow professionals earn in a similar job. Many factors like education, experience, and location play a role in comparing your salary to others. Determine a fair amount based on your data.
How much is a pay raise usually? On average, employees who ask for a pay raise get an increment of up to 3%. But that shouldn't limit you if you think you deserve more.
Plan how you are going to ask (email, written, in-person?)
How to ask your boss for a pay raise? Many find it easier to send a lengthy email or write bullets on a paper in your favour and hand it to your boss. Avoiding an awkward conversation is tempting but not as effective as you'd like.
It is always better to ask for a pay raise in person. Plan a meeting with your boss and have the conversation in a face-to-face setting. Keep the conversation concise, clear, and confident.
Here is a template you can use as a guide:
Template Example
Hi [name]. Thank you for taking out the time to have this meeting with me. I was hoping to share my role in our company's future and discuss my salary. 
I believe my performance has been notable over the last year, and I have accomplished [X, Y, and Z] to steer my department closer to company motives. 
I am looking forward to revising my pay scale in light of my experience, performance, and the average salary rate among my job titles.
Example script
Thank you for taking the time to meet with me today. I am thankful for the opportunity to work in this company and play a role in its growth. I was researching the salary trends of my counterparts at other institutions and found that my experience, expertise, and skills could be better compensated. I have been an active performer for the company for the past three years. Our sales have increased by 30%, and my colleagues think my efforts played a pivotal role in generating 8 out of 10 leads last month. These accomplishments show that I deserve a raise. What do you think?
Things to avoid when asking for a raise
Here are a few things you should avoid while asking for a raise:
Never use words that may potentially undermine your position, like think, believe, feel, may, or just

Do not undersell

Do not use false or controversial statements to back your claim
FAQs
What to do after you get a raise?
If all goes well and you end up receiving an increment, stay humble, thank your superiors, and make sure you continue to do well in your role. 
What to do if you don't get a raise?
There's a chance that your manager may say no to your request. You could then ask for better job perks, an extra day off, or a paid leave.
How often to ask for a pay raise?
One year is a justifiable time to ask for a raise.
What is a reasonable amount to ask for a pay raise?
The amount of raise depends on your experience, education, skills, and contribution to your company's growth. You can ask for somewhere between 5-15% of your current salary.
How often should you get a pay raise in Australia?
The employment contract may have a clause that allows a yearly pay raise. In addition, the Modern Awards look over several professions and call for a pay raise when the employer reaches a higher qualification.