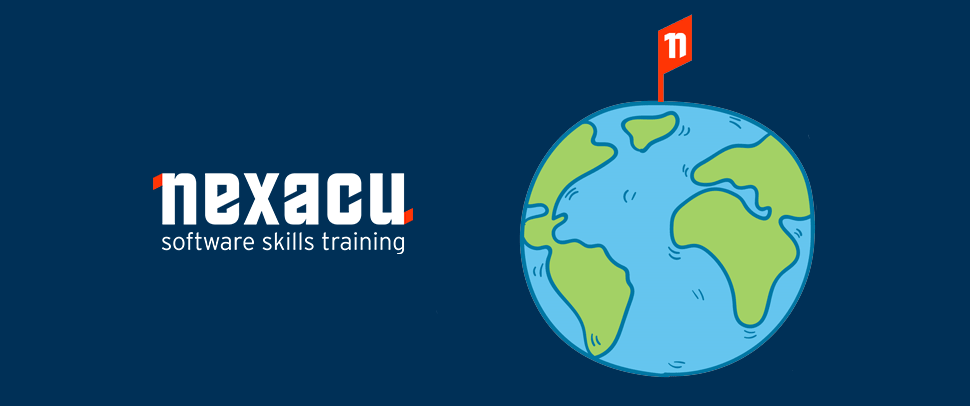 Nexacu have reached another milestone, launching in South-East Asia earlier this week. It's a huge achievement, given only 7 years ago – what was then Excel Consulting was run from a lounge-room in Brisbane.
We are now offering all of our Microsoft courses to students in Bangkok, Manila, Jakarta, Kuala Lumpur, Singapore and Hong Kong. Students in these countries will join our expanded classrooms in Australia by dialling in remotely.
During the early stages of the Covid-19 pandemic, we were able to quickly and effectively move our courses to a live-online environment. This has proven to be a popular format, and one which enables students affected by lockdown measures or those too far from a classroom the ability to get the same high-quality education that you would sitting in a face-to-face course. Like many businesses, we have learned that geographical locations are no longer a barrier to entry in a digital environment.
Using Microsoft Teams to deliver our online courses has been fast and easy with next-to-no technical issues for students. Having developed our own original Teams courses over the years, we were already in a strong position to seamlessly pivot into an online environment. By using Teams, students have a video feed into a live classroom and have the opportunity to ask questions and share their screen with the trainer to get feedback. We have received an overwhelming amount of positive feedback from both students and trainers regarding the implementation and ease of use of Teams for training, and see it as a vital part of education moving forward.
We are excited to be live in Asia, with our first students enrolling earlier this week. We look forward to delivering our promise of enabling end users to master the latest technology and improve their productivity – no matter where in the world they work.

View Nexacu Asia