A few times a year Microsoft announces all of their latest new products and features. Like so many events in 2020, Microsoft Ignite 2021 was an all virtual event with presenters from all over the world.

Like all of these events, there are a lot of announcements - so let us do the hard work and explain our top announcements...


1. Microsoft Teams Connect makes inter-organisation collaboration easy
Previously when you were invited to a Microsoft Teams team from another organisation you couldn't see the team unless you changed the tenant you were viewing. This would mean spending a minute or two waiting for the new tenant to load, stopping your flow of work, creating potential disruptions to your productivity. You also wouldn't see notifications from that team as easily.

With Microsoft Teams Connect shared channel will appear within an individual's primary Microsoft Teams tenant alongside other teams and channels, making it easy for everyone to access it in their workflow. This will be available later this calendar year.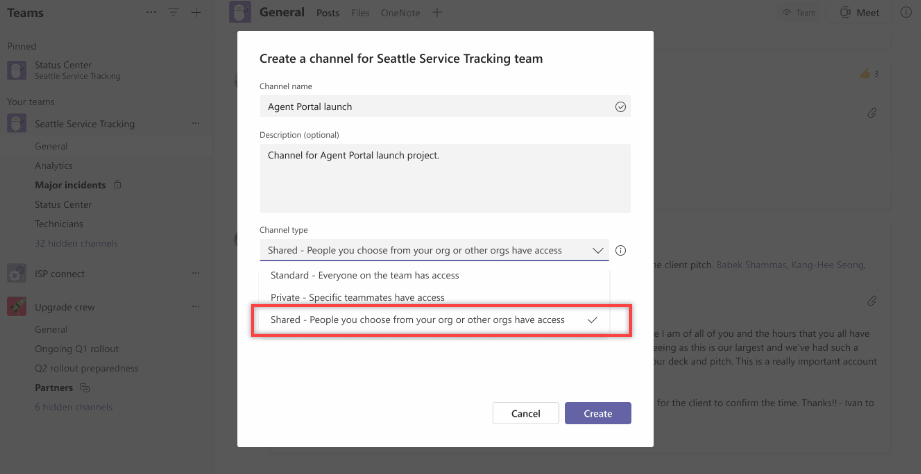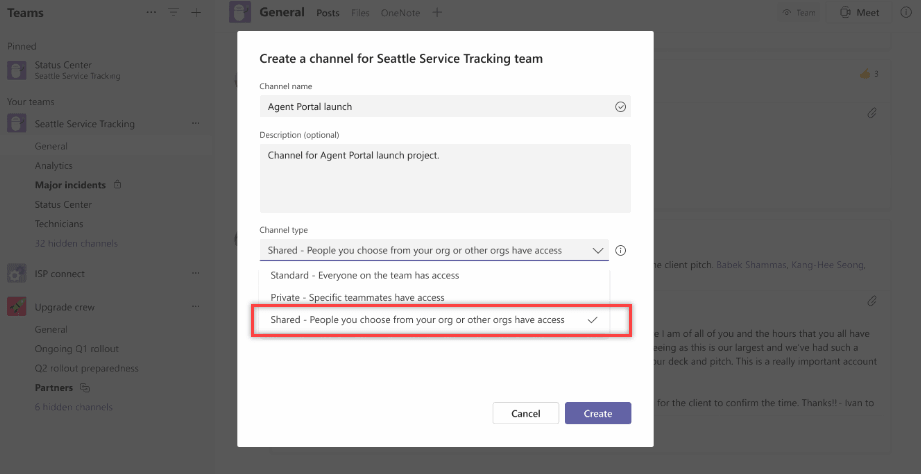 2. Microsoft Viva Connections included with SharePoint and available in March
Announced last month Microsoft Viva is the new digital Employee Experience Platform (EXP). Microsoft Viva is experienced through Microsoft Teams and other core Microsoft 365 apps to bring together communications, knowledge, learning, and insights into an integrated employee experience.

Microsoft Viva Connections, one of the four Viva modules, provides a curated, company-branded experience that brings together relevant news, conversations, and other resources. Microsoft has announced that Viva Connections will be available to all customers as part of their existing Microsoft 365 and SharePoint license. Any employee in the organization that is licensed for SharePoint will be able to use Viva Connections at no additional costs.

Viva Connections will be generally available on Microsoft Teams Desktop by the end of March. The mobile version is planned for delivery mid-year.


3. Microsoft Viva Learning public preview in April
The Viva Learning app for Microsoft Teams is a central hub for learning where people can discover, share, assign, and learn from content libraries across the organisation—including LinkedIn Learning, Microsoft Learn, third-party content providers, and an organization's own custom content—to help teams and individuals to make learning a natural part of their day.

Viva Learning public preview will be available next month. Pricing for Viva Learning hasn't been announced yet.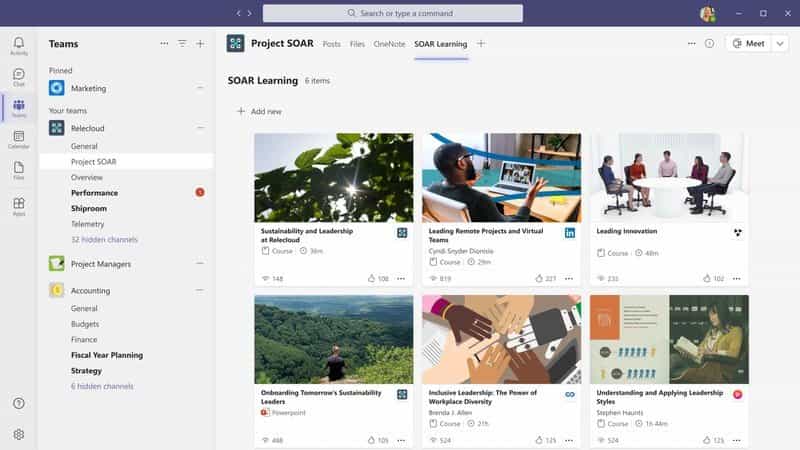 4. Outlook calendar board will help track all your tasks
On average, people use 6 tools to track all the things they need to get done. That is a lot of context switching, back and forth, and maybe even double tracking. Clearly, you live your life beyond the grid of your traditional calendar.

Microsoft have re-imagined the Outlook calendar and added a board view for you to quickly see, organize, and manage your time, task lists, sticky notes, files, links, goals, reminders, and of course – your calendar.
The Outlook calendar view is an ever-expanding visual way to organize, manage, and track all that is important to you, including multiple calendars, tasks, and goals.

Board will be available first in Outlook on the web and it will be available soon to customers with a commercial or education license.


5. Updates to Dataverse for Teams environment limits
Dataverse for Teams allows users to create a database, apps, flows and chatbots all within Microsoft Teams. When this was originally announced last year, organisations were limited to 500 environments. This limit has been increased to up to 10,000 environments for very large organisations. Capacity of environments will now be based upon licencing using the equation of: 5 + 1 per 20 eligible Microsoft 365 seats.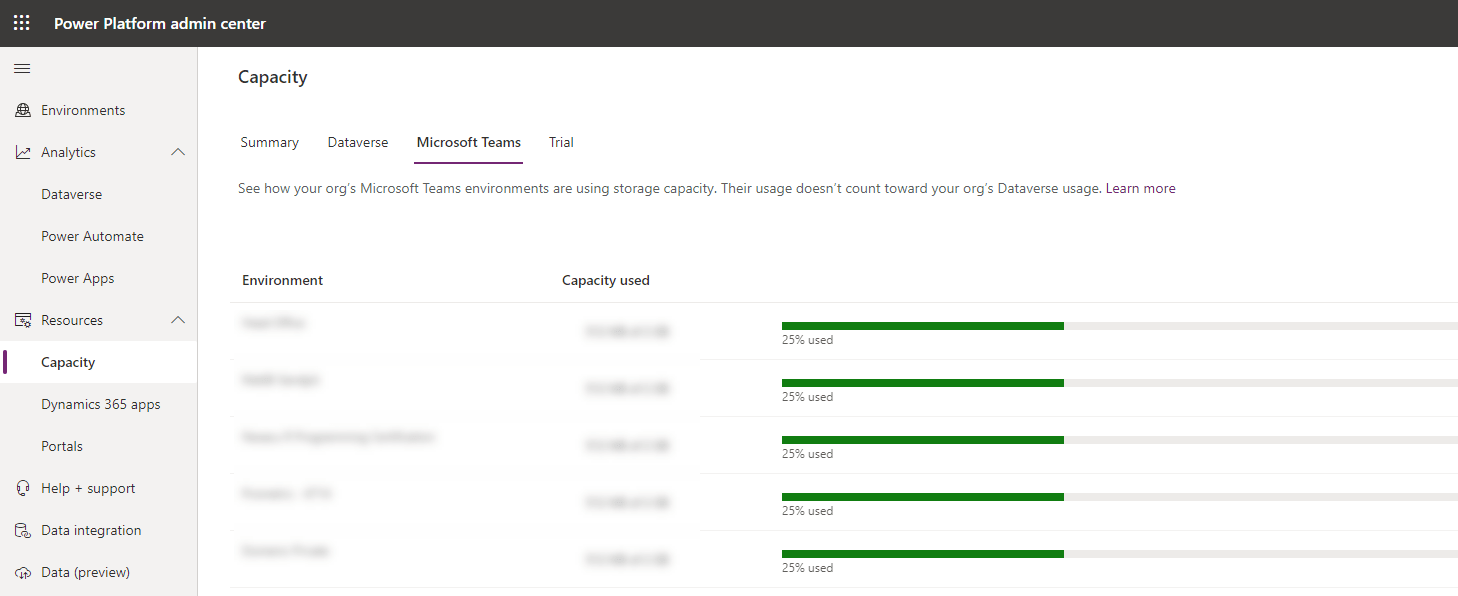 6. Power Automate Desktop free for Windows 10 users
Microsoft has announced that Windows 10 users can now download Power Automate Desktop for free. Previously a Power Automate licence was required. This will allow any Windows 10 user to take advantage of the power of Robotic Process Automation (RPA) to automate repetitive processes with low-code, point-and-click solutions.

Find out more about Power Automate Desktop here: Automate tasks with Power Automate Desktop for Windows 10—no additional cost | Power Automate Blog (microsoft.com)


7. Microsoft Power Fx - the new name for Power Apps formula language
The formula language within Microsoft Power Apps Canvas Apps now has a name - Power Fx. We now have a name to refer to during our Power Apps courses!

Already the formula language for Power Apps, Microsoft Power Fx will expand across Dataverse, Power Virtual Agents, and Power Automate to bring even more consistency to the Power Platform experience.  



8. Power BI Premium Per User - US$20 per user per month

Announced and released last year in public preview, Power BI Premium Per User allows small organisations to take advantage of the various capabilities of the large-enterprise Power BI Premium subscription. 

Power BI Premium Per User will become generally available on April 2, 2021, at a price of US$20 per user, per month. For customers who already have a Power BI Pro license either purchased standalone or through E5, the price will be just an additional $10 per user, per month.

This is excellent value if your small organisation or team needs the additional capabilities in Power BI Premium such as large model support, enhanced performance, paginated reports, and AI.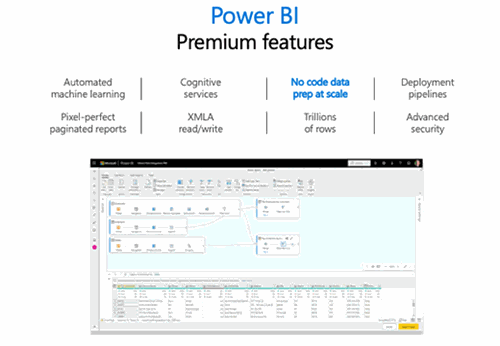 Learn more about Microsoft at our
Microsoft 365 beginners course
.