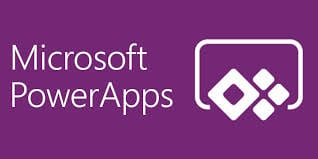 Power Apps Cheat Sheet
Power Apps is a Graphical User Interface (GUI) based tool that allows business and IT users to create mobile business applications without the need to write any code. The creation of professional Apps can be done swiftly and seamlessly using Point and Click App Development. This platform is the go-to tool for mobile application development. Described as the "citizen application development platform", it empowers everyone to build their own app without being a developer. The point-and-click approach means anyone can successfully make their own app. These apps can be updated and modified without having to go through app store approval each time you want to make changes. 
Organisations and small businesses become more diverse each day. How they expect their employees to create and consume data is also becoming increasingly diverse. Therefore, mobility has been and continues to be a key driver. Power Apps allows business users to develop applications for their teams to collaborate in ways that are best for them and leverage this tool across their entire organisation.

Designed to make development as simple as possible, the Power Apps studio allows the creator to choose from templates, customise, or build an app from a blank canvas. Then simply publish to the web. Compatible with iOS, Android and Windows 10. Despite its simplicity and user friendly features Power Apps has such large capabilities that it can seem overwhelming when starting out. Checkout our Power Apps cheat sheet, with key ideas to help you get started. To learn more about how to use Power Apps and how it can work for your business, check out our training courses across Australia. We offer training from beginner to advanced, equipping you with the skills to make fully functioning and highly effective apps.