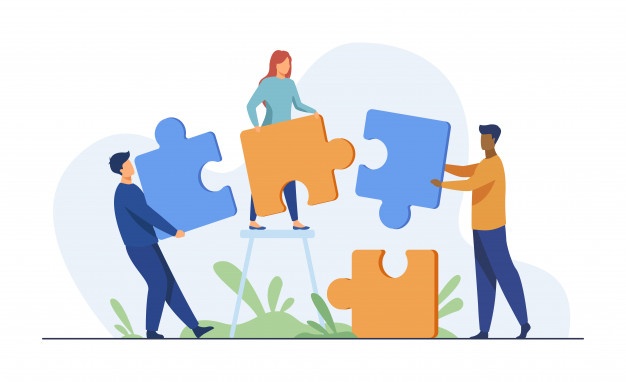 In the wide world of online training, it is important to distinguish between the two key categories in which online training falls.
Online Self-paced training (or eLearning) is where the user can control the duration and extent of learning taken on in a session.
Instructor-led training (ILT) is the process of learning through interaction between trainer and students. This process can be undertaken in a classroom or remotely through a video conferencing tool like Zoom or Microsoft Teams.
Self-paced training has many advantages from a business perspective including lower overheads and a super scalable business model. Education technology companies continue to pour resources into improving the effectiveness of this method. The low-cost entry points enhance the appeal.
Why does self-paced training fail to deliver?
Self-paced training programs serve information to the learner through methods like videos, recorded webinars and online demonstrations which are then followed by quizzes and knowledge checkpoints. These online "click and follow" platforms deliver information in a one-directional flow. The learner may memorise for a time, even passing through quiz checkpoints. However, in these cases, the information is not learned in a memorable way or in a way that better guarantees that the learner will translate the knowledge to a work setting. Low motivation and distraction mean that self-paced learning content, often isn't completed and in many cases, isn't even started despite the employer paying.
Why Instructor-led training is superior?
It has been our experience that learners prefer and thrive more in an instructor-led environment. This format allows learners to acquire knowledge more memorably through engagement with the instructor and other participants. It allows the trainer to respond to questions and take the discussion and learning to areas that learners have an interest in. It allows students to learn through hands-on doing and to make mistakes in a low-pressure environment. Learners can navigate those typical learning humps with the assistance of a real informed person. Knowledge is built collectively and thus in a more memorable way that better guarantees the learning outcomes for the learning sponsor.
While there is undoubted growth in self-paced learning, its effectiveness is often brought into question. In a corporate training environment, learners are often time-poor, highly distracted and in some cases unmotivated. This is driving more organistions to return to quality instructor-led training, for the higher engagement and learning outcomes that are guaranteed for their staff.
Be one of our many satisfied students. Book one of our highly-reviewed training courses today.