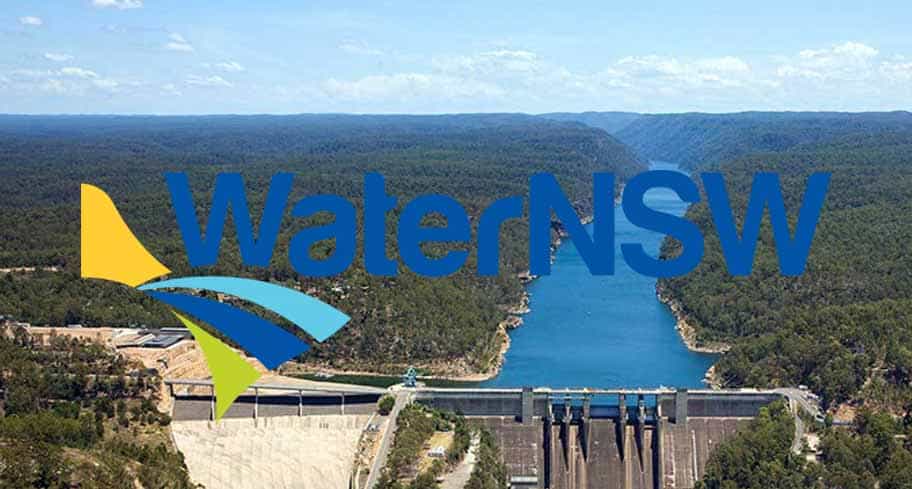 WaterNSW Utilises Microsoft
WaterNSW oversees the management and supply of two thirds of the water used across the state making the state-owned corporation the largest water monitoring network in the southern hemisphere. The organisation was formed in 2015 after the merge of three water providers operating independently across New South Wales. WaterNSW began with three separate sets of processes and systems, the post merge agenda was focused on the creation of a single streamlined system that would unite the culture of the new company. Management sought to find a solution that would ensure processes and information systems could carry across the whole of the organisation and future proof their operations as they continued to expand.
Chief Information Officer (CIO) Ian Robinson was tasked with ensuring the chosen solution provided seamless support to the 850 employees of WaterNSW. The organisation sought a data-driven platform, allowing for transparent decision-making and full shift to digital, cloud-based platform ensuring all employees and locations are "in-sync" and allowing continual innovation and the safe and reliable delivery of water supplies across the state. Th organization had previously used a range of "best-of-breed solutions" these products often fell short and did not have the depth, breadth, and integration needed for the future.
The requirement list was lengthy, needing diverse productivity applications, procurement, enterprise asset management, finance, payroll, HR systems that covered employees and partners, and a flexible invoicing and billing system. Microsoft's three clouds services; Dynamics 365, Office 365, and Microsoft Azure, were identified as the optimal solution. According to Robinson, "Microsoft was a perfect fit given that our size did not justify a complex alternative system. It was a modern system that allowed us to leapfrog a pure upgrade of systems to a whole new cloud-based ERP. It also offered a very significant investment over time towards a comprehensive and ever-evolving solution that will grow with our business aspiration."
The shift to Microsoft Cloud Services had significant impacts for both employees and customers. The first visible impacts for customers were the transformations within the billing system. Robinson describes how "shifting from a very old and inflexible legacy billing system to Dynamics 365 billing transforms the process, enabling us to be able to send out a billing file and then track the payment all the way through the process and open up a whole new range of payment options".
The transformation of systems entirely streamlined WaterNSW's operations. The shift to the cloud, freed up the infrastructure team to focus on more value-adding work. SharePoint has been used to set up an internal procurement portal and manage content in a much more personalized and meaningful way. Meanwhile, Teams is being widely embraced to support friction-free collaboration. Instead of having to use the records-management system to access and then work on documents, Teams allows people to work on the same document concurrently. OneDrive is also changing the way people store and access information, reducing the need for internal storage while boosting information accessibility, regardless of where an employee is working.
Now WaterNSW operate with their single system, using integrated data across multiple processes, significantly simplifying business processes and management of corporate data. Through increasing integration between Microsoft cloud services, expert data is connected to all who need it. Robinson describes that, "it allows me to take my hands off the control levers of managing infrastructure and software support and versions, the kind of mechanics of IT, and focus on real business value. And that's why people adopt the cloud; it allows them to just assume all that will run. Microsoft then becomes part of my IT team rather than just a product provider."
Nexacu are proud to have trained teams from WaterNSW in programs across the office 365 suite. Learn more about the courses on offer HERE.
Nexacu are now training in Dynamics 365 with our Sales course available across Australia remotely or in person. Our one-day courses will give you the skills to effectively navigate, personalise, and customise your Dynamics 365 experience.
Original story:  Microsoft Customer Blog