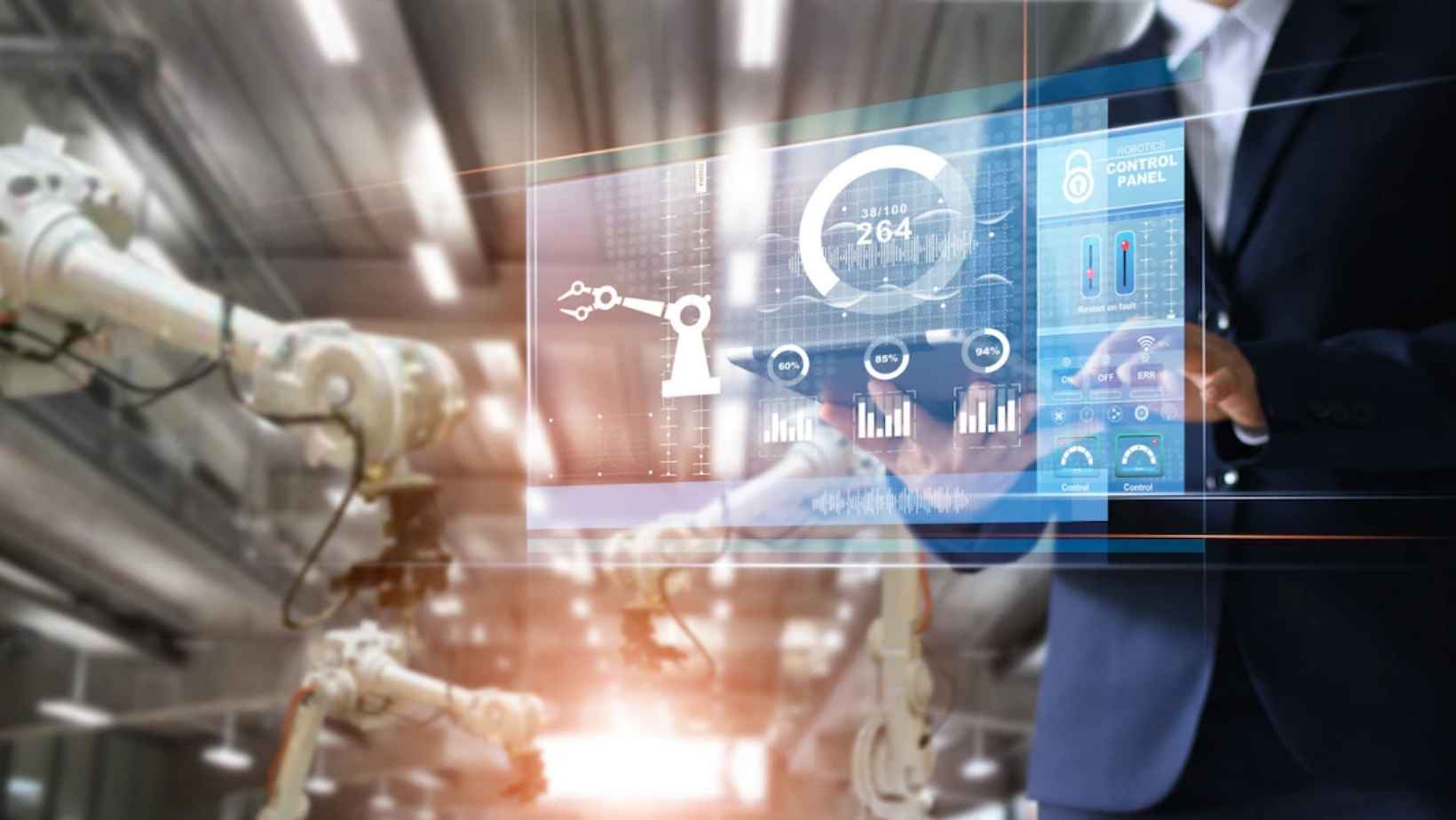 Automating business processes is a smart way to stay ahead in this competitive business landscape. You need to operate efficiently by automating your workflow to avoid falling behind. Power Automate stands as an excellent tool that will simplify your business processes.
This article delves into the ways in which organisations of diverse types and sizes are leveraging the capabilities of Power Automate to streamline their processes, eliminate manual labor, reduce paper waste, and equip their staff with mobile-optimised tools. By adopting advanced automation tools, these organisations are ushering in a new era of operational efficiency and productivity. Join us as we explore how businesses across various sectors are transforming the way they operate by embracing the power of automation. Let's dive in!
What is Power Automate?
Microsoft Power Automate is a cloud-based solution that allows users to create workflows across various applications to get notifications, synchronise files, and collect data. 
This intelligent solution automates repetitive and time-consuming tasks by using triggers and actions to create chain reactions. It increases user productivity and allows you to use intelligent workflows seamlessly.
Power Automate uses pre-built connectors to enable quick and secure task automation. Seamless integrations allow users to build time-saving workflows that help with individual tasks and large-scale systems. Microsoft Power Automate provides web-based integrations such as data loss prevention and identity management services. By automating time-consuming manual tasks with Power Automate's built-in AI capabilities, you'll have more time to handle high-value opportunities.
How do businesses use Power Automate?
Businesses use Microsoft Power Automate to automate tedious tasks, reduce human errors, and save time, among other things. This online tool helps to build seamless workflows and increase user productivity. Companies that use the platform make data-driven decisions with accurate real-time data.
Below you can find some of the Power Automate functions businesses can leverage:
Automate tedious tasks
Companies with little to no developer capacity can automate their workflow and business processes with Power Automate. The platform works with end-to-end business solutions that integrate with the suite of Microsoft products, including Teams, SharePoint, Office 365, Azure, Microsoft 365, Dynamics 365, and many other apps. It is feature-rich and requires minimal to zero developer resources. You can easily move data across your organisation and make work faster, easier, or totally automatic.
Reduce human error
Using Power Automate greatly reduces the possibility of human errors as your workflow processes will be more streamlined and accurate. Apart from fewer errors, automation also means fewer clunky and painstaking manual processes. It helps companies to eliminate bottleneck tasks and speed up high-level business processes between team members, business units, and everyone within the organisation.
Enable data-driven decision-making with accurate real-time data
Any business that prioritises sustainable long-term growth will find that data modelling is of paramount importance. The Power platform lets you take advantage of Power connectors and Power BI data processing to make more informed business decisions. Businesses no longer require code to generate forecast models and view current trends automatically. Power Automate simplifies predictive analytics and forecasting. Some examples include:
Reporting from Power BI
Power BI has the capability to generate reports based on the data that your Power Automate workflows create, update, and manipulate. These reports can be seamlessly integrated into a variety of platforms, including Power Apps, Teams, SharePoint pages, and PowerPoint presentations. This allows for a more streamlined and efficient approach to data analysis, as the reports can be easily shared and accessed across different channels.
Data Alerts
Power BI's data alert feature has the ability to activate a Power Automate flow in response to a value in a tile surpassing or falling below a critical threshold. For instance, if a stock level dips below a particular point, an alert can be triggered, prompting the Power Automate flow to automatically initiate a request for approval to restock the inventory. If the request is approved, the automation can be programmed to assign an urgent task to the stores team for ordering the necessary items. This seamless integration between platforms simplifies and expedites the decision-making process, enabling businesses to react quickly to any changes in their data.
Power Automate visual
Power BI has the capability to incorporate a Power Automate visual within a report, which can trigger a flow from the report to execute on selected data. For instance, this feature can be utilised to send reminders for outstanding items that are displayed in the report.
Reduce time and costs
Power Automate is a cutting-edge technology that enables businesses to streamline their internal processes, resulting in significant cost savings and increased profitability. With Power Automate, companies no longer have to rely on paper-based systems or perform various tasks manually. This not only saves time but also reduces the cost of resources required for these processes.
By automating repetitive and time-consuming tasks, employees can focus on more strategic and impactful work. This not only increases their productivity but also frees up time for them to tackle other important tasks that require their expertise.
Power Automate examples
Here are some Power Automate examples. These are tasks that you can automate within your organisation:
Automatically conserve email attachments
Power Automate can help you save email attachments concerning your clients in the relevant SharePoint folder. This way, you won't have to search endlessly through your emails to locate what you need.
Power Automate saves you time by preventing repetitive tasks. It saves everything in the appropriate file collection.
Manage vacation requests as well as approvals
An efficient and automated authorisation procedure is essential for managing employee leave requests, and Power Automate provides just that. With its powerful robotic process automation capabilities, Power Automate makes it easy for supervisors to handle leave requests and keep track of employee absences throughout the year.
One of the key benefits of Power Automate is that it automates the process of sending leave requests. When an employee requests leave, the system automatically generates a computerised demand and sends it to the supervisor for review. This eliminates the need for manual intervention and saves time, ensuring that leave requests are processed quickly and efficiently.
Request approval for new papers and alert employees via Teams
With Power Automate, critical records that need authorisation before being sent can be handled automatically. This way, companies can boycott the lengthy procedure of authorising records and following up with numerous personnel members.
Automating these business processes within Power Automate allows you to request approval whenever a new record is available in SharePoint. Once done, you can notify your team members via MS Teams.
This procedure is especially handy during the early stages of a project. At this point, you'll file to generate, accept, and send out.
Get a push alert when you receive an email from your employer
Power Automate is a powerful tool that can help you stay on top of your work, especially when it comes to emails from your boss. In today's fast-paced work environment, it's essential to stay on top of important messages and respond promptly, and Power Automate can help you do just that.
With Power Automate, you never have to worry about missing a critical email from your boss. The software can be configured to send you a push alert as soon as an email from your boss enters your inbox. This means that you'll be able to respond quickly and efficiently, even if you're away from your desk or working on another task.
Big Companies using Power Automate
The Power Automate platform has served varying functions for different companies globally. Here are a few companies that make use of Microsoft Power Automate:
EY (Ernst & Young Global Limited)
EY, as an organisation, functions in 150 companies globally and has over 200,000 clients in these countries. They work with both multinationals and SMEs (Small and Medium Enterprises), necessitating an automated service.
Microsoft Power has been able to help create a sync in both their internal and external services to help increase their efficiency. Thus, the team at EY has been able to reduce their lead time by as much as 95%
With over 300,000 employees, Ernst & Young has completed its processes more quickly through the SAP connector on the Power Platform.
Komatsu Australia
Komatsu Australia developed a Robotic Process Automation (RPA) solution with the infusion of both the Power Automate and AI Builder. The goal of this has been to automate the manual and repetitive process responsible for fixing invoices. This also optimised how well they performed in providing services to their clientele.
Initially, they had always purchased licenses, but with the RPA solution developed through Power Automate, just within a short period of four weeks. 
Consequentially, this reduced their operating time by saving them 300 hours per year in invoicing. In the early stages, this covered just their suppliers in charge of invoicing, but they have also moved on to cover other suppliers.
T-Mobile
With the help of Brian Hodel, T-Mobile made use of Power Automate to improve its processes continuously. The complete automation process started with just cloud flows, and the legacy systems and processes were migrated without having to deal with data errors.
The power platform has been used to automate regular data entry and chatbot tasks to help their users self-serve. This has created a positive impact on their customer service.
How does training improve your usage of Power Automate?
Here is how training to use the Power Automate functions can help your usage:
Improved Business Processes: The power platform can present a range of quantifiable business outcomes. When training, you could learn how to automate your manual task, reducing your operating time and improving productivity.
Insightful Decisions: Ordinarily, you may view the power platform as most suitable for just the automation of your daily processes and not take advantage of other features.
Customer Satisfaction: Without training to use the automated features, the uses of the features are most applicable to internal processes. However., just like T-Mobile, it can help you offer a better service to your customers when you can properly use the platform.
Digital Workplace Security: The automated features can be used to protect your data from unauthorised users u

sing M365 features including data loss prevention and identity management services.
Want to learn how to use Power Automate? View our Power Automate Beginner and Intermediate courses.