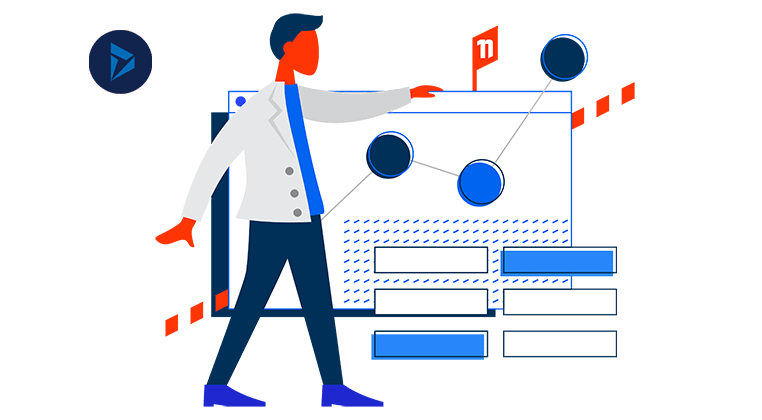 Microsoft Dynamics 365 Corporate Training
Support adoption of Dynamics 365 with customised training for your Team. 
Dynamics 365 is a platform of business applications connected by data and intelligence that helps you run your entire business. Used correctly, Dynamics 365 will enable you to build stronger client relationships, improve customer experience and drive increased productivity. 

The apps within Dynamics 365 allow organisations to customise their own unified Customer Relationship Management (CRM) and Enterprise Resource Planning (ERP) system. The modular approach to Dynamics 365 means that firms can custom build the platform to suit their business and only pay for what they need.

Training your team is integral to the success of any application deployment. We deliver Dynamics 365 training to the end-users in the business. We can work with you to customise the course content to ensure your team learn what they need to know. 
Dynamics 365 Corporate Training
Dynamics 365 Corporate Training can be customised and is available at
your
site or via
remote login
. Start building stronger client relationships with Dynamics.
call us on 1300 886 190
Customise your Dynamics 365 Training
We are passionate about ensuring our courses provide practical skills which take all participants to the next level of capability. Our goal is to teach skills that drive increased productivity and efficiency in the workplace. Our Dynamics 365 Sales course outline can be delivered with standard content or we can customise training to meet your needs. 

Dynamics Training can be delivered at yoursite, oursite or via remote login.
call us to find out more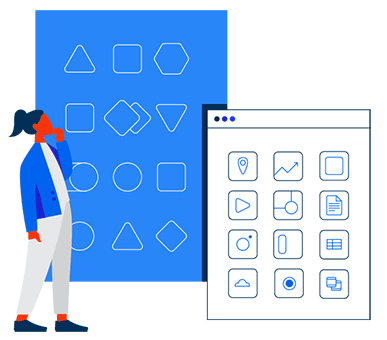 We are market leaders

With a five star rating from over 20,000 reviews, we are Australia's leading provider of Microsoft Training Courses.

We are passionate about connecting with students and clients, sharing knowledge and enabling understanding.

We are dynamic, constantly seeking new ways to update and improve our courses, curriculum and service delivery.
Empower your team to achieve more.
Checklist for Success
Venue
A suitable space to host the training such as a meeting room or boardroom. A reliable wifi or Ethernet connection for our trainer and all students. Sufficient power boards and power points for all laptops.
Hardware
One computer or laptop per participant required. A projector or smart TV plus cabling for our trainer. Trainer typically provides their own device.
Laptop Hire

Laptop hire available for some courses but not recommended for all due to licensing constraints. Please call to discuss this if required and we will walk you through your options.
Software and Licences

All required software must be installed and latest updates run. Each participant must have an assigned license to run training smoothly.
Data Sources

We provide the files & data for all training ahead of the training date. Client files and data can be incorporated into training.
We have engaged Nexacu for a number of sessions in Excel and MS Project training for our employees.
Terry is wonderful to deal with when making the bookings and the high level of experience the trainers hold is evident.
we will definitely use them again in the future.
Cara Thompson - Civilex - Melbourne
We have run multiple Excel Intermediate and Advanced courses in-house with Nexacu and have always had a good experience. Very easy to organise and flexible with bookings. Stuart is an enthusiastic trainer and is always happy to help- he provides his email to offer support to students after each course.
Maddy Galassi - Arrow Energy - Brisbane
The course was very useful and the trainer was perfect. He was clear with all the information he provided. Very informative course. Learnt a lot of new techniques.
Vidya Jagdale - Blackmores - Sydney
Excellent day - Jagg was patient, knowledgeable and very entertaining.
Nexacu have been very accommodating for our team over Covid-19 shutdowns.
Very professional and easy to deal with - great team all round!


Danielle Witham - Dept. of Environment and Water - Adelaide
Steven was one of the best trainers i have had. I have done a few training sessions remotely, and this one was the best. He was patient and involved everyone and handled student issues well. Didnt cover unnecessary content and did cover everything brilliantly. I have a renewed interest in getting into sharepoint and the confidence now of what to do. thankyou so much. Really was one of the best i have been on.
Gail - SharePoint Beginner Remote Online,
28 Jun 2022
.
Perry was very informative and helpful with questions relating back to work.
Steve - Power BI Intermediate Perth,
28 Jun 2022
.
Dom did a great job jumping across such a range of questions and examples.
Abbey - Power Automate Remote Online,
28 Jun 2022
.
Domenic is a great trainer.
Bree - Power Automate Remote Online,
28 Jun 2022
.
A really good session thanks. The forms will definitely be useful straight away.
Mark - Power Automate Remote Online,
28 Jun 2022
.
Great training at a pace that suits everyone
Carly - Power Automate Remote Online,
28 Jun 2022
.
Good content and delivery
Warwick - Power Automate Remote Online,
28 Jun 2022
.
Very adaptable and patient
Jamie - Power Automate Remote Online,
28 Jun 2022
.
All very useful,thanks. I think I'll struggle to remember the different sites/methods for formatting/views/filtering etc. but hopefully it will get easier in time.
Lisa - SharePoint Intermediate Remote Online,
28 Jun 2022
.
That was great - thank you Jagg
Juliet - SharePoint Intermediate Remote Online,
28 Jun 2022
.
Learnt some tips and tricks! You were very patient. Thank you.
Lakyn - SharePoint Intermediate Remote Online,
28 Jun 2022
.
Clearly explained and went at a good pace
Libby - SharePoint Intermediate Remote Online,
28 Jun 2022
.