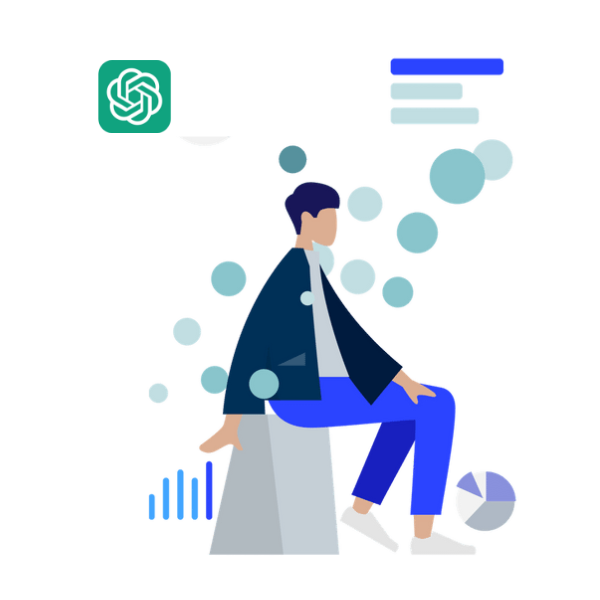 ChatGPT Beginner Courses in Sydney
Harness the power of AI to drive growth, innovation, and efficiency. 
Courses available in-person. 
Join in-person. We hope to be offering this course remote online in the near future

Elevate your team's innovative prowess with our all-inclusive ChatGPT courses. Our instructor-led training programmes in Sydney are tailored to provide you with the competencies needed to proficiently use the advanced ChatGPT platform.
Guided by our knowledgeable instructors throughout these live sessions, you will benefit from personalised coaching and assistance to ensure you reap the most benefits from your training journey. Whether your objective is to deepen your AI knowledge or devise compelling AI-driven projects, our experienced trainers will share practical wisdom, industry insights, and real-life examples to guide you towards your aspirations.
ChatGPT Beginner Courses in Sydney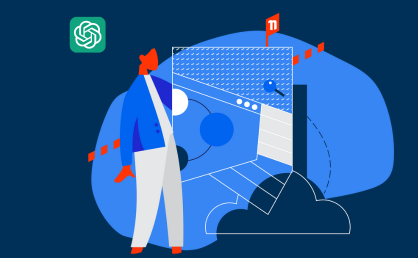 Master the game-changing ChatGPT with personalised support in Sydney's CBD.
Upcoming Courses:
Course Dates
We currently have no public courses scheduled. Please contact us to register your interest.
Scheduled
Taking enrollments.
Confirmed
Taking enrollments.
Sold Out
Try another date.
Frequently Asked Questions
What is ChatGPT?
ChatGPT is not only an advanced language model but also a powerful productivity tool that can be utilised in various professional settings. It can assist in drafting emails, writing reports, creating content, and brainstorming ideas, thereby saving time and enhancing efficiency. In our comprehensive ChatGPT courses, learners will gain insights into how to effectively use and integrate ChatGPT into their daily workflows. They'll learn about the different models of ChatGPT, how to fine-tune these models, and how to use ChatGPT's advanced features for tasks like prompt engineering and content filtering. By the end of the course, learners will be equipped with the skills to leverage ChatGPT as a valuable tool to streamline their work processes and boost productivity.
What prerequisites do I need for Nexacu's ChatGPT training courses?
For Nexacu's ChatGPT training courses, there are no specific prerequisites required.
Nexacu's ChatGPT training courses are designed to build upon each other, providing a progressive learning experience. If you're new to ChatGPT, we recommend starting with our Beginner Course. This course provides a comprehensive overview of ChatGPT, its iterations, and integrations, and equips you with the foundational knowledge needed to understand and use ChatGPT effectively.
We recommend that you have a general familiarity with using computers and accessing the internet for the optimal learning experience.
Will the content in these ChatGPT courses be relevant for the workplace?
The content in our ChatGPT courses is designed with workplace relevance in mind. The skills and knowledge gained from these courses can be directly applied to a variety of professional contexts. For instance, understanding how to use ChatGPT can enhance productivity by assisting with tasks such as drafting emails, writing reports, and generating content. The courses also cover how to integrate ChatGPT into various software tools and technologies, which can streamline workflows and automate routine tasks. Furthermore, the advanced course delves into the application and creation of AI models, a skill that is increasingly in demand in many industries. By the end of each of these courses, learners will be equipped with practical skills to leverage AI technology in their workplace, thereby enhancing efficiency and innovation.
What is Remote Training?
Remote training means our team of experienced trainers will deliver your training virtually. Students can access our usual classroom training courses via video conferencing, ask questions, participate in discussions and share their screen with the trainer if they need help at any point in the course. Students have the same level of participation and access to the trainer as they would in classroom training sessions. The option of remote training is available for any of our training courses.
What benefits can businesses gain from ChatGPT training?
Businesses can gain numerous benefits from ChatGPT training. Here are a few key advantages:
Increased Productivity: ChatGPT can automate a variety of tasks such as drafting emails, generating reports, and creating content, thereby saving time and increasing efficiency.
Enhanced Creativity: ChatGPT can be used as a brainstorming tool, generating ideas for content, marketing strategies, product names, and more. This can stimulate creativity and innovation within the business.
Improved Decision-Making: By providing insights and data analysis, ChatGPT can support informed decision-making, helping businesses to strategise and plan effectively.
Cost Savings: By automating routine tasks, businesses can reduce operational costs and allow employees to focus on more complex and strategic tasks.
Skill Development: ChatGPT training equips employees with knowledge and skills in AI and machine learning, which are increasingly in demand in today's digital economy. This can enhance the company's competitive edge and future-proof the workforce.
Customer Service Enhancement: ChatGPT can be used to create chatbots for customer service, providing quick and accurate responses to customer queries, thereby improving customer satisfaction and engagement.
By investing in ChatGPT training, businesses can harness the power of AI to drive growth, innovation, and efficiency.
Price
ChatGPT Beginner: $440
Reference Materials
Provided
Training Computer
Provided
Delivery
Instructor-led training
Address
Level 24/477 Pitt Street
Sydney
New South Wales 2000

Trainer was very patient and knowledgeable
Zabar - SharePoint Beginner Singapore,
30 Nov 2023
.
Trainer was patient and managed the dynamic of class and web based students well. Perry gave us practical examples for how each element of SharePoint could be used and was knowledgable in how OneDrive and Teams applications integrated.
Stacey - SharePoint Beginner Remote West,
30 Nov 2023
.
Excellent session, good pace and style
Jenny - SharePoint Beginner Perth,
30 Nov 2023
.
Thank you Perry for the training. It was very detailed and thorough
Yamina - SharePoint Beginner Perth,
30 Nov 2023
.
Fantastic Perry very well spoken patient and made the course understandable
Nadia - SharePoint Beginner Perth,
30 Nov 2023
.
Thank you
Tanya - SharePoint Beginner Perth,
30 Nov 2023
.
Very engaging and helpful whilst running the training.
Will - Excel Advanced Perth,
30 Nov 2023
.
Learnt alot, looking forward to getting back into the office to put it to work
Leanne - Excel Advanced Perth,
30 Nov 2023
.
Thanks heaps. Dom is awesome and a extreme wealth of knowledge. Also, very insightful and glad we have references to look back on
Marnie - Excel Advanced Perth,
30 Nov 2023
.
Very patient and knowledgeable, thanks for your time Domenic. I have defiantly learnt a lot over the last couple of days.
Andrew - Excel Advanced Perth,
30 Nov 2023
.
well delivered, clear & concise.
mark - Excel Advanced Perth,
30 Nov 2023
.
Great job at explaining everything.
Sam - Excel Advanced Perth,
30 Nov 2023
.