The first step to becoming a pilot is obtaining a piloting license. Once you have received a permit, you can legally soar the skies in any piloting role you like. 
However, as you can imagine, it takes a lot of checks before you can allow someone to fly hundreds of people. The usual pilot career path is as follows:
Take an introductory flight
Consider a college education (it doesn't have to be a pilot degree)  
Choose a flight school route
Get a medical certificate
Get a piloting certificate (pilot qualifications)
Get your instrument and multi-engine rating 
Earn a commercial piloting licence (for a pilot job)
Earn your ATP certificate
As you can see, the procedure can be nerve-wracking. 
But don't worry. If you have been wondering, "what do I need to do to be a pilot?" you are at the right place. In this article, we will tell you everything about how to become a pilot.
So, let's dive right in! 
What does it mean to be a pilot?
There's far more to being a pilot than pushing a few buttons and operating some levers. You are responsible for the safe journey of hundreds of people every day while ensuring that you can handle any catastrophes that arise mid-air. 
Having a pilot's licence vs being an employed pilot
A licence is one of the pilot qualifications that everyone gets after successfully completing flight school. However, there's a difference between being a commercial pilot and having a private piloting licence. 
Obtaining a private piloting licence only authorises you to legally fly aircraft alone. You still need to find a commercial pilot licence and a job with an airline before you can be paid for flying. Moreover, you need several other pilot qualifications, including medical certificates and training, before you will be allowed to operate commercial flights. 
Many people obtain a private piloting licence purely as a hobby to fly tiny planes recreationally. However, most of these people don't have a pilot job.
Commercial pilot responsibilities
A commercial pilot is a person responsible for safely flying passengers from one airport to another. As there can be many unprecedented events when you are in the air, flight schools prepare candidates for the job. 
Some of the responsibilities of a pilot job/commercial pilot are as follows:
Conducting pre-flight checks of the plane to ensure that safety systems are working just fine. 
Charting out a flight plan by analysing the information about the weather, passengers, and the route.
Constantly analysing real-time data from the flight and adjusting whenever necessary.
Coordinating with air traffic control to ensure a smooth flight.
Keeping the passengers posted about the progress of the flight.
Quickly improvising in case of a weather emergency or otherwise unprecedented changes.
Reporting in-flight problems to the airline upon landing. 
Pilot salary
Salaries for pilots range from around $130,000 in the highest paying cities to over $49,000 in the lowest paying cities.
The typical pilot salary is about $103,000.
Source: Indeed.com.
Working hours
Pilots usually work around 225 hours in total each month. Out of these 225 hours, only 75 hours, or approximately 33% of their time, are spent flying.
The rest of the time goes towards their other duties. These can include analysing the weather data to prepare flight charts and routes. This consumes about 67% of their time.
The working schedule for most pilots is very variable. They work for some days and then take some days off. 
Requirements for becoming a pilot
There are several requirements one needs to meet if they want to become a pilot. They are as follows:
Qualifications
If you are asking yourself, what do I need to do to be a pilot? Let us break down the academic requirements. 
The only fundamental requirements for becoming a pilot are being at least 15 years of age and having graduated high school.
Aside from that, college degrees or postgraduate pilot qualifications are not really required, but they might help you in securing a job. 
Most big airlines/pilot companies prefer hiring pilots who have completed at least a 4-year bachelor's degree program; in fact, most pilots actually do have a pilot qualification. 
Preferably, your degree should be in your field. For instance, you can go for something like aeronautics or aviation. However, this isn't necessary. 
For most jobs, having a degree in pretty much any major would suffice. What the airlines are looking for through college degrees is just that you have the discipline to meet different intellectual challenges that you can face on the job. Because as a pilot, you will be continuously expected to learn new systems and technologies. 
Health checks, English language standards etc.
Every pilot goes through a medical exam where they are asked about their medical history, and the following are evaluated: 
Eyesight
General physical check
Hearing
Heart rhythm
Lung function
Blood and urine test
If you pass all these tests, you will be issued a medical certificate allowing you to fly. The maximum age for an airline pilot is 65 years in Australia. 
Because you will be dealing a lot with the English language while on your trips, pilots are expected to have a high proficiency in English. You need to have at least a level 4 English standard to be able to receive your pilot license. 
Practical experience
You are not expected to have prior practical experience with flying when you join the pilot school. 
You will be taught everything you need to know about flying in the school, and you will graduate with a licence.
However, as you proceed in your career, you will need a certain number of flying hours to reach more senior positions as a pilot. 
Pilots' licences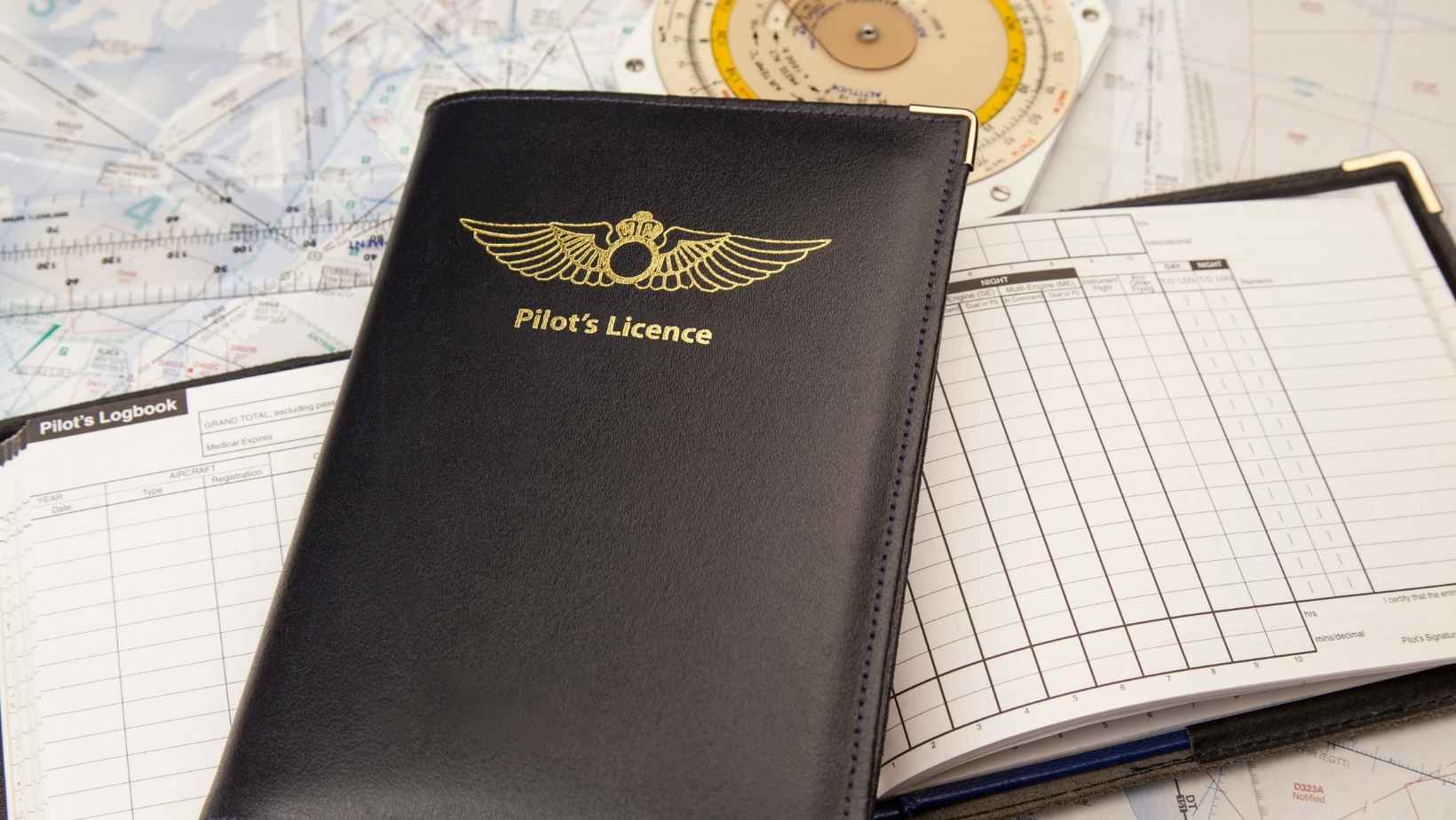 There are five different piloting licences you can be awarded:
Student Pilot Licence (SPL)
This is usually the first licence that you will be awarded. It will allow you to enrol for your real-life flight training. However, you need to be at least 15 years of age to get this licence. 
Private Pilot License (PPL)
Once you complete an integrated training course, you will be awarded a private flying licence. Using this licence, you can fly cargo or solo flights but can't be compensated for that monetarily. 
To obtain this licence, you need to be at least 17 years of age. Plus, you will need to complete at least 35 hours of flight time during your course to be eligible.
Out of the 35 hours, 10 hours should come from solo flights, 5 hours should be solo cross-country flights, and there should be at least 2 hours of instrument time training sessions.
You can also get this licence with a non-integrated course. However, to do that, you will need to take your total flight time to 40 hours. 
Commercial Pilot License (CPL)
To be able to get legally paid for flying, you will need a commercial flying licence. However, for this licence, you need to be at least 18 years old and need a successfully completed flying course-integrated or non-integrated. 
Apart from that, you will need 150 flight hours in the aeroplane category to qualify for this license. As with the private licence, completing a non-integrated course requires you to have an additional 50 hours of flight time. 
This means that you will need 200 flight hours in the aeroplane category from a non-integrated course. 
You can further get two different certifications on top of your licence. These are the following: 
Instrument Rating (IR): having an instrument-rated certificate allows you to legally fly your plane in any kind of weather. The flight is made possible through meter readings from the different instruments on the plane. 
Multi-Engine Rating (MER): multi-engine private pilot training and commercial pilot training. But this can also be obtained separately.
Airline Transport Pilot License (ATPL)
Once you are ready to progress further in your career to a position where you can manage people as a pilot, you will need the ATPL. It is the highest certification that is awarded to any commercial pilot, and it allows them to act as the commanding pilots on flights.
To get this certification, you will need to be at least 21 years of age.
However, to get the ATPL, you will need to have: 
A CPL or MPL with the same category rating
Over 1500 flight hours of experience as an aeroplane pilot – can be 1000 flying hours of the helicopter category as well.
A successfully completed a training course in multi-crew cooperation.
Future opportunities
Below you'll find some future opportunities for those who want to follow a pilot career path. 
Retention
There is currently a global pilot shortage. During the pandemic, airlines suffered massive losses and were forced to rely on the aid of their respective governments. 
However, the condition for the aid was that they needed their planes to operate without laying off any people. Since the airlines wanted to save money, they started offering attractive early retirement packages.
But unfortunately, twice the expected number of pilots took early retirement. This has created a global shortage in the airline industry for commercial pilots. 
Industry growth
The projected growth of piloting jobs is around 1.5% over the next 5 years.
Source: LMIP. Air Transport Professionals
Small employment force
Pilots are a scarce resource throughout the world. As the airlines recover from a pandemic, many of them have decided to massively scale up their operations. This includes hiring new pilots and setting up many new flight training schools and pilot funds.
Thus, pilots are likely to find jobs quickly in the coming days. 
Steps to becoming a pilot
Here are the steps to becoming a pilot: 
1. Take an introductory flight
This is the first flight that any flight school offers. If you are thinking of becoming a pilot, this flight will put you in the shoes of a real pilot and help you decide whether you would like to pursue this as a career or not. 
2. Consider a college education
While this is not required, most big airlines prefer hiring pilots with a 4-yeard college degree. Most pilots have a college education, which can increase competition for you if you choose not to get it. 
3. Choose a flight school route
You can choose to become a pilot through many different flight schools. You can either choose private flight schools or go to a trade school/college. Many airlines have also started offering cadet programs.
Another popular choice is to enlist in the air force and learn how to fly over there. Many pilots then switch from military to commercial airlines. 
4. Get a medical certificate
A medical certificate qualifies you to fly commercially or privately. Depending on your needs and age, you will need either a first, second, or third-class medical certificate. 
5. Get a piloting certificate 
Upon completing flight school, you will be awarded a pilot certificate. 
To fly commercially, you will need to get your commercial pilot's certificate which is different from the student pilot's certificate or the private flight certificate. 
6. Earn your ATP certificate
Once you are flying commercially and are ready to progress your career further, you can get an ATP licence. To do that, you need to accumulate 1500 flying hours and the required certifications.
FAQs  
How long does it take to become a pilot?
Ideally, it takes around 3-4 years for most people. 
What are some pilot companies I can join after becoming a pilot?
As a pilot, you will most likely be working for commercial airlines such as Qantas, Rex airlines, and Sharp airlines. 
However, you may be able to get a job as a pilot for a private aircraft as well. 
To excel at your Bachelor's degree, why not consider software training like our Excel courses.