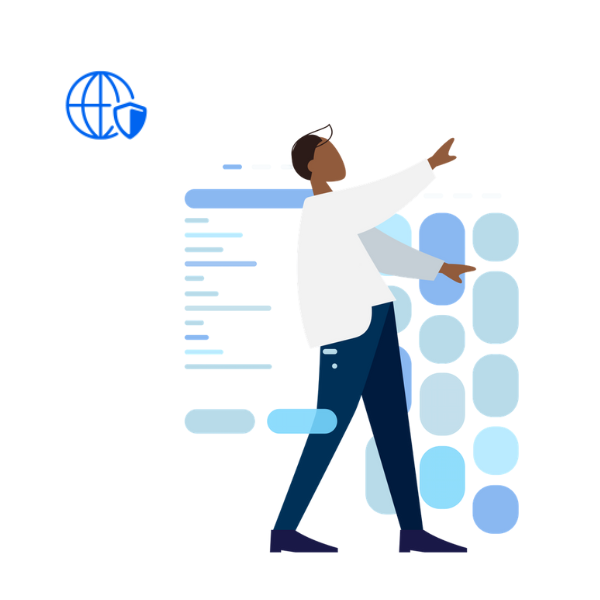 Certified in Cybersecurity Courses Brisbane
Our Cybersecurity courses are delivered remotely.
To attend remotely, select "Remote East" or "Remote West" as your location on book now. 
In a rapidly evolving digital landscape, where cyber threats grow increasingly sophisticated, it is essential for both individuals and organisations to remain vigilant and proactive in safeguarding their digital assets and upholding a secure online environment.
Our cutting-edge Cybersecurity training courses are offered remotely, by experienced and expert trainers from Lumify Work. Lumify Work is an Official ISC2 Training Partner in Australia and New Zealand. 
Certified in Cybersecurity Courses Brisbane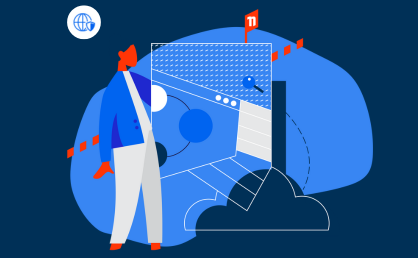 Safeguard data, maintain trust, and help prevent costly cyberattacks. 
Upcoming Courses:
Course Dates
We currently have no public courses scheduled. Please contact us to register your interest.
Scheduled
Taking enrollments.
Confirmed
Taking enrollments.
Sold Out
Try another date.
Frequently Asked Questions
What is Cybersecurity?
Cybersecurity refers to the practice of protecting computer systems, networks, and data from unauthorised access, theft, damage, or disruption. It involves implementing measures to prevent and detect threats, as well as responding to and recovering from security incidents.
In today's interconnected world, where information is stored and transmitted digitally, cybersecurity has become crucial to safeguarding sensitive information and ensuring the privacy, integrity, and availability of digital assets. It encompasses various technologies, processes, and practices designed to secure computer systems and networks against a wide range of threats, such as cyberattacks, data breaches, viruses, malware, and other malicious activities.
Key aspects of cybersecurity include:
Risk Assessment: Identifying potential vulnerabilities, evaluating risks, and determining the impact of potential threats on the system or network.

Protective Measures: Implementing security controls and measures to prevent unauthorized access, such as firewalls, encryption, access controls, and intrusion detection systems.

Threat Detection: Employing tools and technologies to detect and monitor for potential threats and vulnerabilities, such as antivirus software, intrusion detection systems, and security information and event management (SIEM) systems.

Incident Response: Developing plans and procedures to respond effectively to security incidents, including investigating and containing breaches, mitigating damages, and recovering systems and data.

Security Awareness and Training: Educating users about best practices for cybersecurity, including password hygiene, social engineering awareness, and safe browsing habits, to help prevent common security risks.

Continuous Monitoring and Improvement: Regularly reviewing and updating security measures to adapt to evolving threats, new vulnerabilities, and emerging technologies.
How many students are typically in a Brisbane Cybersecurity Training Course?
While this varies from session to session, we typically have 5-8 students in our Cybersecurity training classes. We cap our classes at 10 students. This is to ensure the quality of training remains high and that all students can ask questions and engage in discussion.
Where is the Cybersecurity Training held?
The Cybersecurity training courses are delivered remotely at AEST/AEDT-friendly times. 
Is this course delivered by Nexacu or Lumify Work?
This course is delivered by Lumify Work who are an Official ISC2 Training Partner in Australia and New Zealand. As business divisions, our Nexacu students now have the added benefit of attending all courses across our different business divisions - with the same high-quality training. 
Cybersecurity

Course Details
Price
Certified in Cybersecurity 1 Day Workshop: $990
Time
9am - 4pm ( approx )
Reference Materials
Provided
Training Computer
Provided
Delivery
Instructor-led training
Address
Level 8
201 Charlotte Street
Brisbane QLD 4000

Cybersecurity

Course Outlines
Other courses in Brisbane
Trainer was very patient and guiding such that participant was able to better appreciate role as site owner for a SharePoint site.
Zabar - SharePoint Intermediate Singapore,
1 Dec 2023
.
The training session was meticulously organized and clearly explained, proving to be highly beneficial. Jagg's impressive experience and extensive knowledge were evident, and he addressed all questions exceptionally well. I want to express my gratitude to MSA for coordinating this session with Nexacu and Jagg. Having participated in my third MSP training over the last 8 years, I can confidently say that this was the best one yet. It serves as a positive indication of Nexacu's quality, and I eagerly anticipate engaging in more training sessions with them in the future.
Very knowledgeable instructor. Examples in the course manual on basic formulars like a button that returns to the home menu and general easy formulars. Thanks you
Gavin - Power Apps Intermediate Brisbane,
1 Dec 2023
.
Steven Knight
Vanita - Power Apps Intermediate Brisbane,
1 Dec 2023
.
good information,
Matthew - Power Apps Intermediate Brisbane,
1 Dec 2023
.
knowledgable and receptive trainer, good pace and clear
Jennifer - Excel Intermediate Remote East,
1 Dec 2023
.
Thanks for your patience and time today
Jennifer - Excel Intermediate Brisbane,
1 Dec 2023
.
Ulfa was absolutely fantastic. So much knowledge and really well presented.
Catherine - Excel Intermediate Brisbane,
1 Dec 2023
.
Very good at explaining excel. Well delivered
Tanya - Excel Intermediate Brisbane,
1 Dec 2023
.
Ulfa was a great and patient trainer!
Fiona - Excel Intermediate Brisbane,
1 Dec 2023
.
Gregory Watson was a really good trainer, very patient, kept us on track and I learned a lot! Thank you.
Roselle - Power BI Beginner Remote East,
1 Dec 2023
.
A very helpful course in SharePoint Advanced. Thank you Kate!
Laura - SharePoint Advanced Sydney,
1 Dec 2023
.