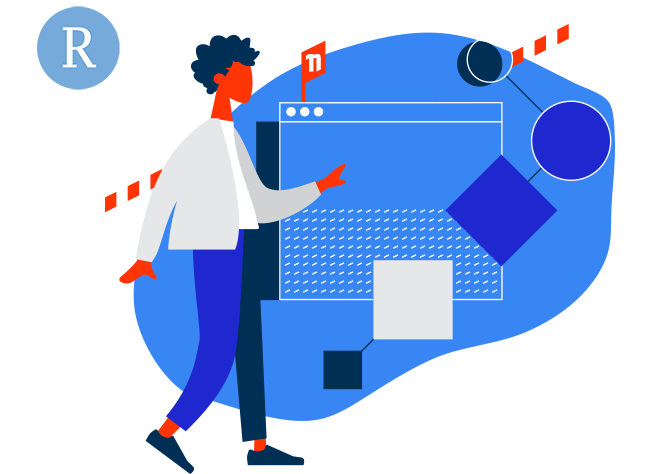 Data Analytics Courses Brisbane
Learn to run data analysis using R, Brisbane CBD
All classes will be delivered remotely. Face-to-face classes as per city schedules.

Our Data Analytics courses are scheduled in Brisbane and are also delivered live online by our experienced team. We also offer training solutions for workplaces across Queensland.
R Programming Basics, the first course in our Data Analytics series, will give you a foundational understanding of R. Learn how to write basic syntax, understand R data types and objects, use functions and perform basic modelling and prediction. Build on this to develop your capability in R with our Beginner, Intermediate and Machine Learning courses. Learning to use R, empowers you to perform data analysis more efficiently and take advantage of the many functions which data scientists have contributed to the R library. Read the full course outline here.
Data Analytics Courses Brisbane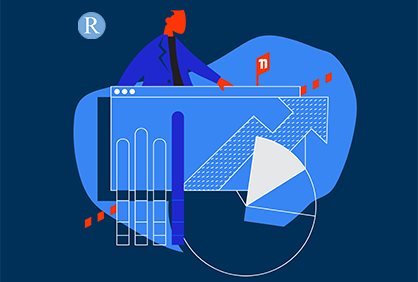 Learn to explore your data using R. R programming for beginners. Brisbane Courses from basics to machine learning.
Upcoming Courses:
Scheduled
Taking enrollments.
Confirmed
Taking enrollments.
Sold Out
Try another date.
Frequently Asked Questions
Course Introduction
Our R courses were designed by Tamara Shatar, who holds a PhD in Agricultural Data Science. She focused her extensive experience and skills in modelling using machine learning, simulation and other techniques to create a course with depth and applicability.
R training Brisbane course is consistently well reviewed by students. 
"The course was really good, the resources provided to help after the course are excellent. I was a bit overwhelmed at the beginning trying to learn a new language, but I was put at ease and we went through the content at a pace that I could understand." - R Basics Brisbane 

"Great structure, material and manual. I have completed programming courses before but this one just made more sense! Looking forward to the Intermediate course." - R Beginner Sydney

What is R?
R is an open source and free programming language that was developed for statistical analysis and production of high-quality graphics. It has long been popular with statisticians and academics who make up part of the large active user community behind R. This community has contributed over 15,000 packages that extend the base functionality of R, making it easy to implement a vast range of techniques for data manipulation, analysis and visualisation.  
Can R scripts be run in Power BI?

Yes, in our recorded webinar, Tamara introduces how R scripts can be used in Power BI. If you are interested in R then invest 80mins to watch this tutorial and understand the capabilities. View webinar
R Programming

Course Details
Price
R Beginner: $745
R Intermediate: $745
R Advanced: $745
Machine Learning in R: $745
Time
9am - 4pm ( approx )
Reference Materials
Provided
Training Computer
Provided
Delivery
Instructor-led training
Address
Level 10
333 Adelaide Street
Brisbane QLD 4000

R Programming

Course Outlines
R Programming Certification

Machine Learning in R Certification
Other courses in Brisbane
great course easy to follow and decent example
Matt - R Beginner Remote Online,
16 Jun 2022
.
Great course content and delivery, easy to follow with decent examples
Matt - R Intermediate Remote Online,
16 Jun 2022
.
Precise and was easy to understand
Nadeem - R Intermediate Sydney,
16 Jun 2022
.
Claire was able to take us through the basics of R in a way that was easy to follow and learn. I now feel comfortable to get started in coding in RStudio using the R coding language.
Ashley-Anne - R Beginner Remote Online,
15 Jun 2022
.
She's very engaging and patient with our learning. Also very willing to provide feedback on additional questions - very helpful for learning purposes.
Aaron - R Intermediate Remote Online,
24 May 2022
.
enjoyed the lessons, made it easy to understand
Jake - R Intermediate Remote Online,
24 May 2022
.
Third course now and it was clear and questions answered. Willing to stop and go back with technical issues and further questions.
Michelle - R Advanced Remote Online,
17 May 2022
.
Well explained. Sometimes a little quick and hard to keep up with (Esp with multiple stepped codes)
Debbie - R Advanced Remote Online,
17 May 2022
.
Clear and concise documentation and delivery.
Michelle - R Intermediate Sydney,
3 May 2022
.
Great session! The trainer is very knowledgeable and moves at a good pace. Tamara provides plenty of opportunity to ask questions and clarify and makes sure students are progressing through at the same rate. Thanks again!
Rylee - Machine Learning in R Remote Online,
4 Apr 2022
.
Tamara provided really clear, detailed information that was easy to follow and understand. She also provided assistance if requested. I have really enjoyed learning remotely with Tamara. Thank you!
Kamarah - Machine Learning in R Remote Online,
4 Apr 2022
.
Very interesting (and somewhat daunting) content
Paul - Machine Learning in R Sydney,
4 Apr 2022
.