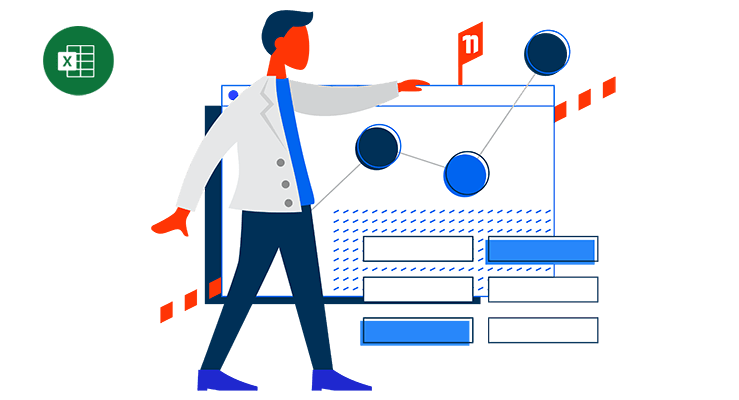 Microsoft Excel Courses Brisbane
Take your Microsoft Excel skills to the next level.
All courses available in-class or remotely. To attend remotely, select "Remote Online" as your location on book now.

Microsoft Excel is the global standard spreadsheet application and part of the 'Office' suite of Microsoft products.  We will teach you how to manipulate, present and combine data in various ways. Excel is a key tool in the workplace and an essential skill for many roles.
We offer excel courses at our venue in Brisbane CBD. We also deliver Excel training to corporate groups at workplaces across Brisbane, the Gold Coast and throughout Queensland.
Our short courses; beginner, intermediate, advanced and Excel VBA, offer you the chance to upskill and learn from experienced Microsoft certified instructors.
Microsoft Excel Courses Brisbane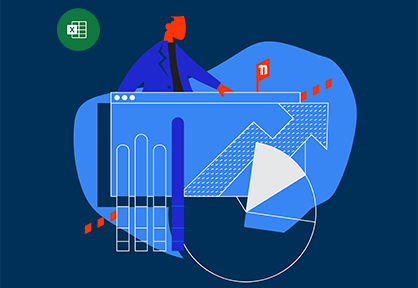 Learn to use formulas, functions, charts, pivot tables and more. Beginner to Advanced courses in Brisbane CBD.
Frequently Asked Questions
Will the content in these Excel Courses be relevant for the workplace?
Everyone uses Excel differently but as previous Excel Consultants we are aware of the core concepts relevant to all workplaces. We teach these key elements; introducing formulas, pivot tables, charting etc with worked examples to help you to understand how to apply these when you get back to the office.
How may students are typically in a Brisbane Excel Training Course?
While this varies from session to session, we typically have 5-8 students in an Excel class. We cap our classes at 10 students. This is to ensure the quality of training remains high and that all students can ask questions and engage in discussion.
Where is the training held in Brisbane?
Your Excel training will be held at our Brisbane offices, Level 10, 333 Adelaide St., Brisbane. We are two blocks from Central train station.
Is Excel training available on the Gold Coast?
Yes we run public courses at our Brisbane venue but deliver corporate training to groups on the Gold Coast, Sunshine Coast, Ipswich, Toowoomba and throughout Queensland. 
I previously attended a course with Excel Consulting, will the training be similar?
Yes, we rebranded from Excel Consulting in October 2019. The business quickly outgrew its original name. Our new brand Nexacu, better reflects our direction, continued innovation and commitment to deliver next level learning. We have always refined and continue to update our courses but retain our excellent trainers and deliver the same high quality content.
Price
Excel Beginner: $330
Excel Intermediate: $330
Excel Advanced: $330
Excel Expert: $440
Time
9am - 4pm ( approx )
Reference Materials
Provided
Training Computer
Provided
Delivery
Instructor-led training
Address
Level 10
333 Adelaide Street
Brisbane QLD 4000

MO-201 Excel Certification
Other courses in Brisbane
Fantastic teacher, good material
Donald - Excel Intermediate Remote Online,
17 Jan 2022
.
Jason was great. Seemed very knowledebale in Microsoft excel and answered all my questions and everyone elses very clearly waiting often for feedback indicating everyone understood the steps involved. Thanks Jason
Andrew - Excel Intermediate Remote Online,
17 Jan 2022
.
Jason was an excellent trainer. The course was structured well and easy to follow. I discovered functionalities in Excel which will be very useful in my role. The supporting materials and exercises were helpful. I cannot recommend this course enough.
Ecem - Excel Intermediate Remote Online,
17 Jan 2022
.
Very well delivered. Very informative. Thoroughly enjoyed.
Matt - Excel Intermediate Remote Online,
17 Jan 2022
.
Good, and knowledgeable, explained things simply
Nicholas - Excel Intermediate Remote Online,
17 Jan 2022
.
Jason was extremely helpful. There was a lot gained.
Nathan - Excel Intermediate Remote Online,
17 Jan 2022
.
Thnaks Jason
Mr - Excel Intermediate Remote Online,
17 Jan 2022
.
N.A
ALEX - Excel Expert Singapore,
14 Jan 2022
.
Happy with the out come of the excel training.
Sasha - Excel Beginner Parramatta,
14 Jan 2022
.
very thorough and informative training
Jarrod - Excel Beginner Remote Online,
14 Jan 2022
.
Great course, very well presented by the trainer. 5 stars!
Clay - Excel Advanced Perth,
13 Jan 2022
.
Thanks Jennifer. I have learned some useful things.
Vanessa - Excel Intermediate Perth,
12 Jan 2022
.