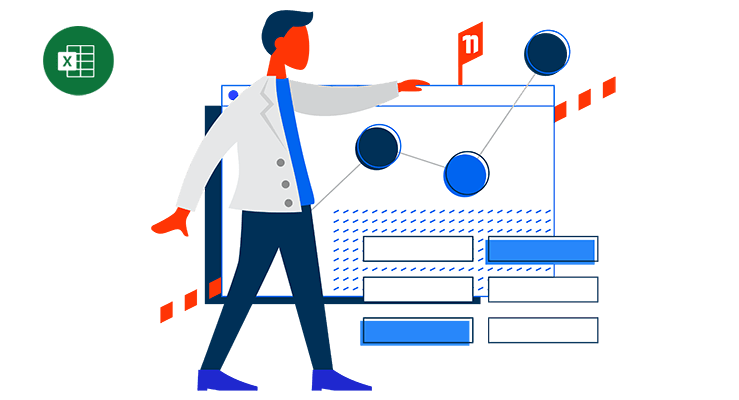 Microsoft Excel Training Melbourne
Take your Microsoft Excel skills to the next level.
All courses available in-class or remotely. 
To attend remotely, select "Remote Online" as your location on book now.

Microsoft Excel is the global standard spreadsheet application and part of the 'Office' suite of Microsoft products. We will teach you how to perform calculations, manipulate, present and combine data in various ways. Excel is a key tool in the workplace and an essential skill for many roles. We are market leaders inn Excel training in Melbourne. 
Our Excel courses are offered in the Melbourne CBD and in-house across Victoria. We provide onsite excel training in Melbourne and across the state. 
Our day courses at beginner, intermediate, advanced and specialist levels offer you the chance to upskill and learn from professionals who are Microsoft accredited experts. Join our courses in Melbourne to boost your employability today!
Microsoft Excel Training Melbourne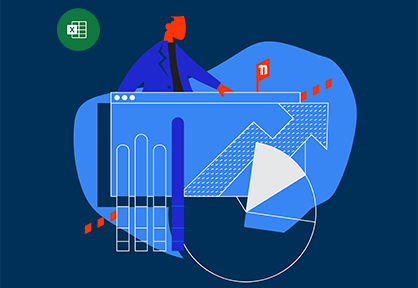 Learn to use formulas, functions, charts, pivot tables and more. Beginner to Advanced courses onsite in Melbourne CBD.
Upcoming Courses:
Scheduled
Taking enrollments.
Confirmed
Taking enrollments.
Sold Out
Try another date.
Frequently Asked Questions
Will the content in these Excel Courses be relevant for the workplace?
Everyone uses Excel differently; but as previous consultants we are aware of the core concepts relevant to all workplaces. We teach these key elements: introducing formulas, pivot tables, charting, and more with worked examples to help you to understand how to effectively use these skills when you get back to the office. Our set of excel courses will boost your workplace efficiency. 
How may students are typically in a Melbourne Excel Training Course?
While this varies from session to session, we typically have 5-8 students in a class. We cap our classes at 10 students. This is to ensure the quality of training remains high and that all students can ask questions and engage in discussion.
Where is the training held in Melbourne?
Your training will be held at our Melbourne offices, Level 3, 466 Little Lonsdale St., Melbourne. We are a block from Flagstaff station. We are a leader in onsite excel training Melbourne. 
I previously attended a course with Excel Consulting, will the training be similar?
Yes, we rebranded from Excel Consulting in October 2019. The business quickly outgrew its original name. Our new brand Nexacu, better reflects our direction, continued innovation and commitment to deliver next level learning. We have always refined and continue to update our courses but retain our excellent trainers and deliver the same high quality content.
Price
Excel Beginner: $330
Excel Intermediate: $330
Excel Advanced: $330
Excel Expert: $440
Time
9am - 4pm ( approx )
Reference Materials
Provided
Training Computer
Provided
Delivery
Instructor-led training
Address
Level 3
466 Little Lonsdale St
Melbourne VIC 3000

MO-201 Excel Certification
Other courses in Melbourne
Ben was very knowledgably and went through the course content, explaining everything well. I welcomed the useful hints and tips especially the shortcut / control key options to do things. It reinforced what I already knew and added a lot more to some features I hadn't been aware of. I learned a lot and at some point might do the advanced course!
Jackie - Excel Intermediate Remote Online,
17 May 2022
.
Good session with some useful options that will allow me to scrutinize data more effectively and efficiently.
Harry - Excel Advanced Remote Online,
16 May 2022
.
Ben is really knowledgeable and always helpful with short cut tips. Maybe can include 1 more short break in between (maybe at least 5 mins) to increase our concentration span :) Thank you.
Siti - Excel Intermediate Remote Online,
16 May 2022
.
Ben was fantastic! He kept us engaged the entire day and was very knowledgeable. Great experience. Thank you!
Shelby - Excel Intermediate Remote Online,
16 May 2022
.
Excellent course! Definitely picked up a few tips and will look at doing the Advanced & Expert courses soon :)
Emily - Excel Intermediate Remote Online,
16 May 2022
.
Great presentation, explained well and lots of topics covered. thank you
Suzi - Excel Intermediate Remote Online,
16 May 2022
.
Ben was by far the best course teacher I have had, his easy way of explaining and showing things, he kept a good pace with the course, not too fast and not too slow, everything flowed really well from one topic to another. He kept me engaged the whole time. Really brilliant, I learnt quite a lot!
Lizzie - Excel Intermediate Remote Online,
16 May 2022
.
Awesome teacher, explained the topic so well. Well Done!
Amabelle - Excel Intermediate Remote Online,
16 May 2022
.
Stuart was a very enthusiastic instructor in this session and was patient to all attendees. He went through everything in detail and showed us many shortcuts which were extremely helpful. This course was very helpful and was set out clearly with the use of its materials- I highly recommend how structured and clear this session was. Thank you Stuart and team!
Martina - Excel Intermediate Remote Online,
16 May 2022
.
At the beginning of the session Stuart asked whether there was anything specific that each person wanted to learn and he covered those topics and more. He was very personable and extremely helpful. I'm feeling more confident now with my Excel knowledge.
Amanda - Excel Intermediate Remote Online,
16 May 2022
.
See above.
Brendan - Excel Intermediate Canberra,
16 May 2022
.
Excellent.
Carl - Excel Intermediate Canberra,
16 May 2022
.