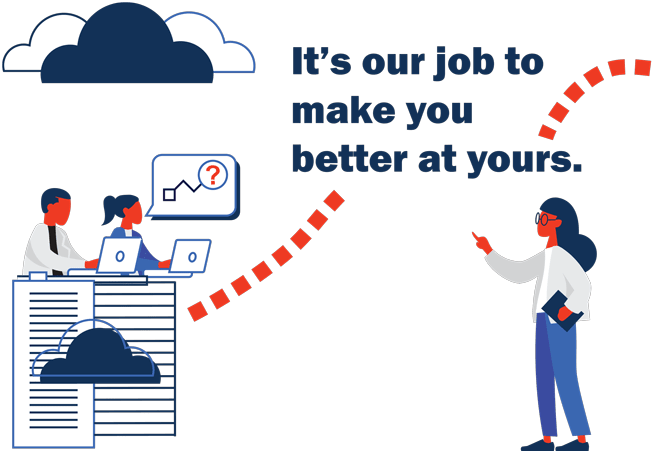 Remote Microsoft Office 365 Courses
Our Office 365 remote training makes collaboration easier than ever.
All courses available in-class or remotely. 
To attend remotely, select "Remote East" or "Remote West" as your location on book now.

Microsoft 365 is changing how we work and continues to be rolled out across organisations. Office online makes work a breeze with a suite f programs designed to increase efficiency and productivity. Learn how to get started and make the most of the available tools on our Office 365 Training Courses. Our Microsoft 365 classes are now available live online.

Join our instructor-led classes from home. Ask questions, engage in class discussion and easily share your screen with your trainer. Our remote classes work just like an in-person session but you have the flexibility of logging in from anywhere. 

Remote Microsoft Office 365 Courses
Improve productivity and online collaboration. Remote, online, instructor-led courses. Beginner to Advanced.
Upcoming Courses:
Scheduled
Taking enrollments.
Confirmed
Taking enrollments.
Sold Out
Try another date.
Frequently Asked Questions
What is Office 365?
Office 365 is Microsoft's suite of productivity tools designed to help you achieve more in the workplace. It includes the well-known apps of Excel, Word and PowerPoint but features many more practical applications such as Teams, Planner, SharePoint Online and Power Automate. Office 365 applications are cloud-based, so users can access their files and content from anywhere and on any device. They can collaborate on files and documents and store this shared copy in a shared directory. Our office online training will equip you with the skills you need to take full advantage of Office 365. Office 365 online courses are an effective way to gain Office skills and our Office 365 training online will endow you with valuable knowledge. 
What is Remote Training?
Office 365 remote learning means our trainers deliver your class, live online. Students log in from their desks at home or at work and participate in the full class. Students can ask questions, engage in discussions and share their screens with the trainer if required. Office 365 online courses are important in an age of increased remote work. Our Microsoft office courses online Australia can bring about massive efficiency gains in the workplace. Read more about our Remote Training.
I previously attended a course with Excel Consulting, will the training be similar?
Yes, we rebranded from Excel Consulting in October 2019. The business quickly outgrew its original name. Our new brand Nexacu, better reflects our direction, continued innovation and commitment to deliver next level learning. We have always refined and updated our courses but retain our excellent trainers and deliver the same high-quality content.
How can I prepare for my online course?
Install the Microsoft Teams desktop application.
For the advanced course, you are required to download and unzip files. To do this, login to your student portal and click on the "Materials" tab.
Download your exercise files and extract them to the folder specified below. Note you will have to create the folder first. 
Price
Microsoft 365 Beginner: $369
Microsoft 365 Intermediate: $396
Microsoft 365 Advanced: $440
Times
9am - 4pm ( approx )
Reference Materials
Provided
Delivery
Instructor-led training

Microsoft 365 Intermediate
Domenic was very clear and patient, and happy to go into more detail on any aspect of the course to assist us with more specific questions. All explanations were in a non-technical language, making it much easier to follow.
Odette - Microsoft 365 Beginner Perth,
23 Nov 2023
.
Detailed information presented in a gentle and inclusive manner - much appreciated - understanding of the content gradually developed as the course progressed.
Ric - Microsoft 365 Beginner Perth,
23 Nov 2023
.
Great presentation and engagement. Easy to understand. Made it simple and relevant. Would recommend for anyone wanting to learn more about Teams, SharePoint & Outlook.
Cherie - Microsoft 365 Beginner Perth,
23 Nov 2023
.
An afternoon well spend !
Kim - Microsoft 365 Beginner Singapore,
23 Nov 2023
.
I have done a number of courses through Nexacu. I found this course to be interesting and will make a lot of my processes and procedures a lot simpler
Megan - Microsoft 365 Intermediate Parramatta,
23 Nov 2023
.
Very informative training session with Domenic, in a relaxed and friendly manner, especially for a complete novice with a little basic knowledge. thank you so much.
Sheila - Microsoft 365 Beginner Perth,
21 Nov 2023
.
very informative, relaxed environment, well explained.
Cindy - Microsoft 365 Beginner Perth,
21 Nov 2023
.
Good, I learnt a lot
Rae - Microsoft 365 Beginner Perth,
21 Nov 2023
.
all where easy to understandable
Dorji - Microsoft 365 Beginner Perth,
21 Nov 2023
.
Lots of knowledge!
Samantha - Microsoft 365 Beginner Perth,
21 Nov 2023
.
Interesting and I learnt some useful tips that I can use at work.
Kirsten - Microsoft 365 Beginner Perth,
21 Nov 2023
.
Great enthusiasm
Richard - Microsoft 365 Beginner Perth,
21 Nov 2023
.