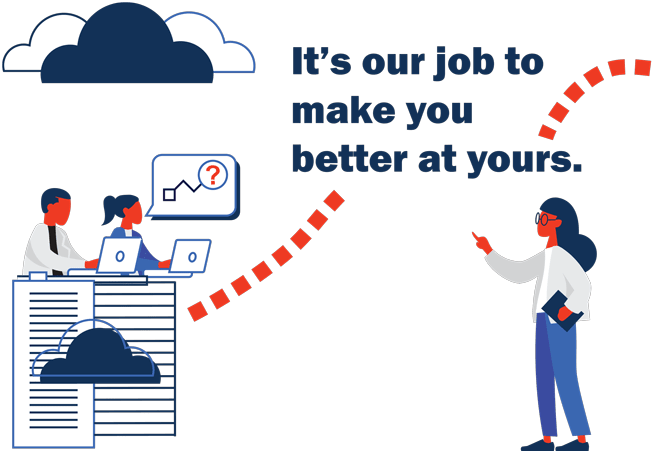 Remote Microsoft Teams Courses
Microsoft Teams training online can be attended remotely!
All courses are available remotely.
To attend remotely, select "Remote East" or "Remote West" as your location on book now.

Online collaboration and remote working have taken on a new level of significance. Learn how to engage with Team members, create topic levels groups and discussions, schedule video conference calls, manage your projects, and store files centrally. Understanding how to use Teams efficiently unlocks the potential that is built into the Microsoft 365 suite.
A Microsoft teams online course makes all of the difference for engagement and efficiency in our increasingly digital world. 

Join our instructor-led classes from home. Ask questions, engage in class discussion and easily share your screen with your trainer. Our remote classes work just like an in-person session but you have the flexibility of logging in from anywhere. 

Remote Microsoft Teams Courses
Improve online collaboration with Teams training. Remote, online, instructor-led courses.
Upcoming Courses:
Scheduled
Taking enrollments.
Confirmed
Taking enrollments.
Sold Out
Try another date.
Frequently Asked Questions
Who should use Microsoft Teams?
Teams can be used by organisations whether large or small. The ability to create project-specific channels or teams allows information to be shared centrally and securely. It facilitates open discussion and online collaboration. Teams is also available to schools using Microsoft 365 and can support remote learning efforts.
How many students are typically in a Teams Training Course?
While this varies from session to session, we typically have 5-8 students in our Teams classes. We cap our classes at 10 students. This is to ensure the quality of training remains high and that all students can ask questions and engage in discussion.
What is Remote Training?
Our trainers deliver your class live online. Students log in from their desks at home or work and participate in the full class. In our Microsoft teams training online, students can ask questions, engage in discussions and share their screens with the trainer if required. We have delivered many instances of our Microsoft teams online course and feedback has been very positive.
I previously attended a course with Excel Consulting, will the training be similar?
Yes, we rebranded from Excel Consulting in October 2019. The business quickly outgrew its original name. Our new brand Nexacu, better reflects our direction, continued innovation and commitment to deliver next-level learning. We have continually refined and updated our courses but retain our excellent trainers and deliver the same high-quality content.
What should I do to prepare for my online course?
Install the Microsoft Teams desktop application. To access your Course Guide, log in to your student portal and click on the "Materials" tab.
Price
Teams Essentials: $378
Times
9am - 4pm ( approx )
Reference Materials
Provided
Delivery
Instructor-led training

Very informative and helpful.
Jane - Teams Essentials Adelaide,
29 Nov 2023
.
Thank you, was a detailed session.
Jordan - Teams Essentials Adelaide,
29 Nov 2023
.
Excellent explanation throughout.
Simon - Teams Essentials Adelaide,
29 Nov 2023
.
Thank you for being clear and making the course easy to understand and follow
Jenna - Teams Essentials Adelaide,
29 Nov 2023
.
Jagg is very thorough with his explanations. Easy to follow instructions.
Kerry - Teams Essentials Adelaide,
29 Nov 2023
.
Ken was an excellent, patient trainer
Sandra - Teams Essentials Remote East,
22 Nov 2023
.
excellent training, thanks
merryl - Teams Essentials Melbourne,
22 Nov 2023
.
Very engaging, clear, well paced
Michelle - Teams Essentials Remote East,
22 Nov 2023
.
Kate was very patient & explained things well. I would happily undertake another course under Kate's guidance.
Cass - Teams Essentials Parramatta,
21 Nov 2023
.
Kate was great. Explained things well.
Linda - Teams Essentials Parramatta,
21 Nov 2023
.
Excellent course with Kate Davis, good overview of Teams, well paced and she made it fun. Kate is clearly extremely knowledgeable and also very helpful. I learned a lot.
Roshan - Teams Essentials Sydney,
20 Nov 2023
.
Interesting and a good overview of the basics.
Daniel - Teams Essentials Remote East,
20 Nov 2023
.