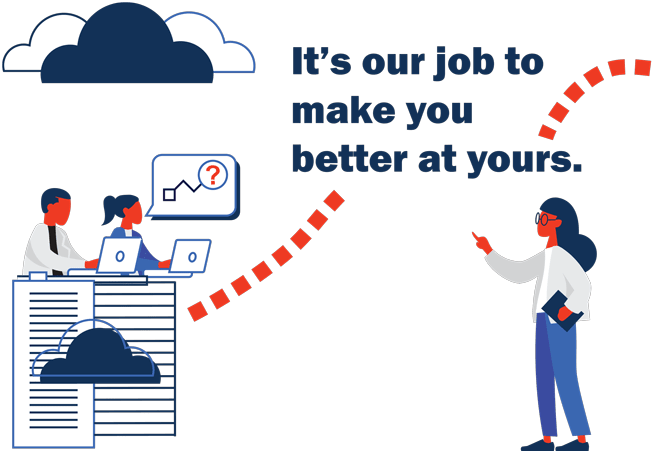 Python Courses - Remote Training
Learn Python programming - live online classes
To book Remote sessions, select "Romote Online" as your location in Book Now.

Our Python basics course focuses on the fundamentals of working with Python for Data Analysis. Become familiar with Anaconda and JupyterLab and the basics of Python syntax in the first of our Python courses. Learn how to work with objects in Python, access and manipulate dataframes, use functions, methods and create basic visualisations. You can then build on these core skills with our Python Beginner and Intermediate courses.

Python Courses are delivered live online by one of our experienced trainers. Our remote sessions run just like in-class sessions, and students will engage with the instructor live over Microsoft Teams. 
Python Courses - Remote Training
Learn to use Python for Data Analysis from your desk. Join our live, online Python Course.
Upcoming Courses:
Scheduled
Taking enrollments.
Confirmed
Taking enrollments.
Sold Out
Try another date.
Frequently Asked Questions
Course Introduction
Our Python courses were designed by Tamara Shatar, who holds a PhD in Agricultural Data Science. She focused her extensive experience and skills in modelling using machine learning, simulation and other techniques to create a course with depth and applicability. 
The course is consistently well reviewed by students. 
"The course was really good, Tamara is an excellent trainer and was able to answer my questions, the resources she provided to help after the course are excellent. I was a bit overwhelmed at the beginning trying to learn a new language, but Tamara put me at ease and went through the content at a pace that I could understand." -Using R Beginner Brisbane 


What is Python? 
Python is a general-purpose programming language that is easy to use and learn. It is open source and free to use, including for commercial use. The Python user community is very active and have collectively developed over 237,000 packages which extend the functionality of the Python Standard Library. These packages contain functions to perform a wide range of tasks.
Can I run Python in Power BI?
Python can be used within a number of Microsoft products. In Power BI, reusable Python scripts can be used to manipulate data and create visualisations. In Azure, machine learning models can be written in Python and trained and deployed within the Azure Machine Learning Workspace.
Price
Python Basics: $745
Data Analysis in Python: $745
Python Intermediate: $745
Times
9am - 4pm ( approx )
Reference Materials
Provided
Delivery
Instructor-led training

Excellent facilitation. The trainer was punctual and kept the course moving at a rapid rate. I do think absolute beginners would struggle with the pace though, and some definitions could use more 'layman' explanations, though the trainer did ask for questions before moving on. Using Jupyter to run the course is a great idea. The examples and solutions throughout mean students can go back and re-read sections and catch up easily.
Jack - Python Basics Remote Online,
16 May 2022
.
An excellent session. Examples were well thought out and delivered, the content was paced really well and explanations using real work examples/anecdotes were very helpful to a total-newbie. Thank you Tamara, I really enjoyed the session!
Kris - Python Basics Remote Online,
16 May 2022
.
.
Bryan - Data Analysis in Python Auckland,
10 May 2022
.
This course is a bit more interactive than the previous one where most of the code have already been punched in and ran.
Alvin - Data Analysis in Python Auckland,
10 May 2022
.
Clare was nice and efficient. She understands what is the important aspects of the content and what needs to be explored in a self-learning environment.
Koby - Data Analysis in Python Remote Online,
10 May 2022
.
Sometimes it's difficult to imagine what the object contents are after coming back from a break. It would be useful if we can show what the contents are before continuing.
Alvin - Python Basics Auckland,
9 May 2022
.
Trainer was very friendly. Tried to keep the session interactive
Karuna - Python Basics Sydney,
9 May 2022
.
Good effort. The course could improve if it had some more real life examples
Khuram - Python Basics Remote Online,
9 May 2022
.
Megran is a wonderful and knowledgeable instructor.
Sam - Python Basics Remote Online,
7 Apr 2022
.
Clare was very nice and personable with a reasonable level of experience in the subject matter. Content was well structured and focused on very basic fundamentals. Delivery of training was smooth and enjoyable.
Koby - Python Basics Remote Online,
7 Apr 2022
.
The session was great, I learned a lot. The positional and keyword arguments with the args and kwargs section at the beginning of the session I think would have been very helpful to learn in the beginner course as well - I had been struggling to properly understand what that meant when I was using the help functions.
Charlotte - Python Intermediate Remote Online,
8 Mar 2022
.
Good may be show how a good script looks like
Kulasegaran - Python Basics Remote Online,
17 Feb 2022
.