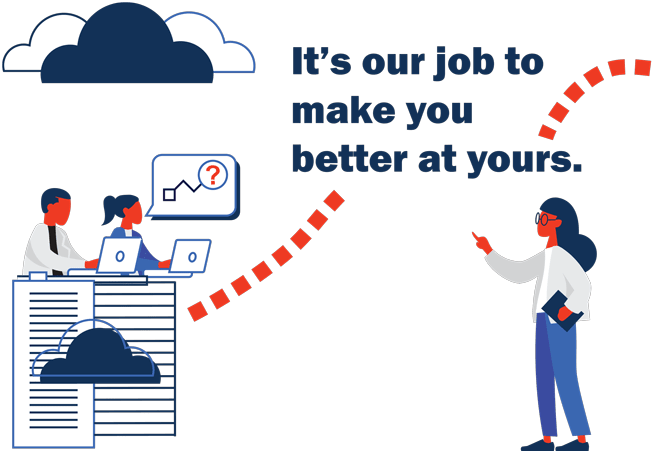 Remote SharePoint Training Course
Learn to create SharePoint site in our live online classes
All courses are available in-person or remotely. 
To attend remotely, select "Remote Online" as your location on book now.

SharePoint is a collaboration platform that facilitates more efficient work whether a team is in the same office or scattered around the globe. Learn how to use SharePoint to store, share and edit documents simultaneously, use OneDrive for Business, create your own sub-sites, blogs, workflows, wiki pages, and more.
Log in from home and participate in class discussions, ask your trainer questions and share your screen. Remote training classes run like our in-class sessions but students log in remotely - all you need is a reliable internet connection!
Remote SharePoint Training Course
Seamlessly share information and collaborate online with Microsoft SharePoint. Instructor-led, remote courses. Our SharePoint online training will equip you with the skills you need.
Upcoming Courses:
Scheduled
Taking enrollments.
Confirmed
Taking enrollments.
Sold Out
Try another date.
Frequently Asked Questions
What is SharePoint Online?
SharePoint Online is an app within Office 365. It allows you to create sites in organisations where teams can collaborate, store shared data and easily access information. Build a mobile-friendly, intelligent intranet.
Will the content in this SharePoint course be relevant for the workplace?
Yes, our course writers and trainers have industry backgrounds. Our core principle is to deliver training that our students can not only use in the workplace but will actually drive increased efficiency and productivity gains. We teach you how to navigate SharePoint, use lists and libraries effectively and build your own sites. And with our SharePoint online training, you can learn it all from the comfort of your home!
I previously attended a course with Excel Consulting, will the training be similar?
Yes, we rebranded from Excel Consulting in October 2019. The business quickly outgrew its original name. Our new brand Nexacu better reflects our direction, continued innovation and commitment to delivering next-level learning. We have always refined and continue to update our courses but retain our excellent trainers and deliver the same high-quality content.
What can I do to prepare for my online course?
Download and unzip Files by logging into your student portal and clicking on the "Materials" tab.
Download the relevant exercise files and extract them to the specified folder below. Note you will need to create this folder first. 
SharePoint

Course Details
Price
SharePoint Beginner: $437
SharePoint Intermediate: $495
SharePoint Advanced: $536
Times
9am - 4pm ( approx )
Reference Materials
Provided
Delivery
Instructor-led training

SharePoint

Course Outlines
Session is informative and well structured. Domenic's explanation of key concepts was clear and easy to followup. Thank you very much Domenic.
Chalani - SharePoint Advanced Perth,
5 Dec 2023
.
Trainer is very patient and guiding. He is also knowledgeable and makes the lesson items relate to participants' work.
Zabar - SharePoint Advanced Singapore,
5 Dec 2023
.
It was a great experience to learn SharePoint from you.
Alankrit - SharePoint Intermediate Parramatta,
5 Dec 2023
.
Filled in some gaps in my knowledge which is great. Would have liked to explore more web parts to customise the look of a site.
Belinda - SharePoint Intermediate Remote East,
5 Dec 2023
.
Learnt lots, very valuable session
Nikita - SharePoint Intermediate Remote East,
5 Dec 2023
.
Great working knowledge of SharePoint
Bill - SharePoint Intermediate Remote East,
5 Dec 2023
.
Kate was great. Very knowledgeable
Petra - SharePoint Intermediate Remote East,
5 Dec 2023
.
Very informative. I wasn't sure what to expect but got far more out of the course than I anticipated.
Bronwyn - SharePoint Beginner Parramatta,
4 Dec 2023
.
Kath's communication is exceptionally clear, guiding us through the process step by step.
QUZHEN - SharePoint Beginner Parramatta,
4 Dec 2023
.
Very lovely and attentive. Enjoyed the way the course was presented.
Nia - SharePoint Beginner Remote East,
4 Dec 2023
.
Trainer was very thorough and clear with her explanations and easy to listen to.
Kez - SharePoint Beginner Remote East,
4 Dec 2023
.
Excellent - very clear Great Overview. Look forward to the next course in the new year. Have a lovely break.
Tanya - SharePoint Beginner Parramatta,
4 Dec 2023
.