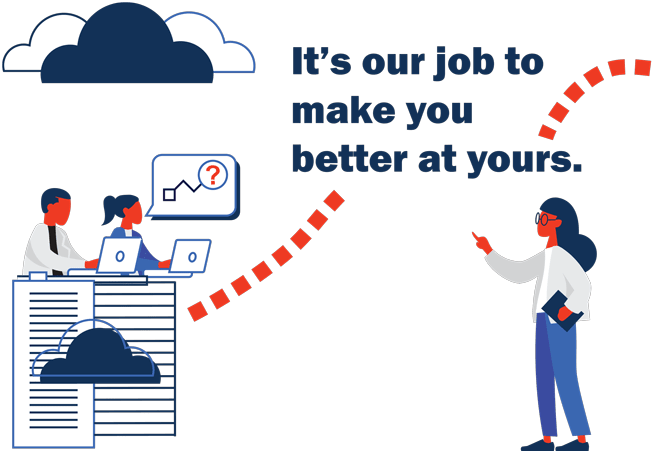 Excel Specialist Training Courses - Live Online
VBA and Macros, Financial Modelling, Analysis and Dashboards
All courses now available remotely. Instructor-led live online training.
 
Do you want to learn how to build models in Excel? Create Dashboards and start using Power Pivot? Write VBA and build your own macros? We have specifically designed excel courses to focus on these areas.
Our one-day courses; Excel Financial Modelling, Excel VBA  and Excel Data Analysis and Dashboards offer you the chance to take your skills to the next level. Learn from Microsoft Certified Trainers with a depth of experience.
Our Excel Specialist courses are now live online. Remote training courses allow students to join class via remote login, ask questions, join in discussions and share their screen with the trainer. Find out more about how remote training works here.
Excel Specialist Training Courses - Live Online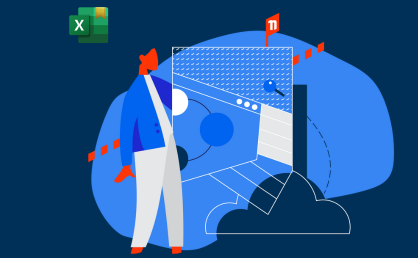 Achieve more in Excel. Analysis and Dashboards, Financial Modelling and VBA courses delivered live online.
Upcoming Courses:
Scheduled
Taking enrollments.
Confirmed
Taking enrollments.
Sold Out
Try another date.
Frequently Asked Questions
Which Excel Course is right for me?
Everyone uses Excel differently but as previous Excel Consultants we are aware of the core concepts relevant to all workplaces. Our Excel Specialist courses focus on different aspects of Excel and how its is used across different roles. The Financial Modelling course introduces building models in excel in line with best practice. Analysis and Dashboards concentrates on building more advanced visuals and introducing Power Query. For those seeking to automate tasks in Excel, our VBA course will be the best fit. 
What is Remote Training?
Our trainers deliver your class, live online. Students login from their desk at home or at work and participate in the full class. Students can ask questions, engage discussions and share their screen with the trainer if required. We have delivered many remote courses and feedback has been very positive. Read more about our Remote Training here.
I previously attended a course with Excel Consulting, will the training be similar?
Yes, we rebranded from Excel Consulting in October 2019. The business quickly outgrew its original name. Our new brand Nexacu, better reflects our direction, continued innovation and commitment to deliver next level learning. We have always refined and continue to update our courses but retain our excellent trainers and deliver the same high quality content.
What should I do to prepare for my online course?
You need to install the latest version of Excel and ensure you have the appropriate license to use it. 
The Browser you use is very important. It is recommended you use Chrome, Edge, or Firefox. The latest version must also be installed. Note that Internet Explorer is not compatible with our delivery technologies. 
Windows 10 is highly recommended as the operating system you use. Apple devices and macOS are not suitable for this course. 
To download and unzip files, log in to your student portal. Click on the "Materials" tab and download your exercise files. 
Extract your Exercise Files to the folder specific to your course, as seen below. You will need to create this folder. 

Excel Specialist

Course Details
Price
Analysis & Dashboards: $423
Financial Modelling: $446
Excel Macros/VBA 2 Day: $801
Excel Macros/VBA 1 Day: $445
Times
9am - 4pm ( approx )
Reference Materials
Provided
Delivery
Instructor-led training

Excel Specialist

Course Outlines
Excel Specialist Digital Credential
COmprehensive - great tips on efficient shortcuts for Excel
Greg - Analysis & Dashboards Sydney,
8 Dec 2023
.
Very clear in showing the steps and provides context as well to make it understandable. I do wonder for the course, whether a simple financial model is shown in the beginning as a goal to create and then build the training from there. It helps tie up all the learnings.
Marichu - Financial Modelling Remote East,
28 Nov 2023
.
Very Informative and Great Explanations. Took the time to really make sure we understood the concepts. Will Recommend this course
Joseph - Financial Modelling Adelaide,
28 Nov 2023
.
Thank you, Perry! A great mix of theory and practical. I have learnt so many new skills today and been able to refresh my knowledge in many other areas. I am looking forward to implementing my knowledge back in the office.
Samara - Financial Modelling Perth,
21 Nov 2023
.
Perry is a wonderful trainer and I can follow his reasoning and pathways well.
Rachael - Analysis & Dashboards Perth,
16 Nov 2023
.
Very good, thank you :)
Jessica - Analysis & Dashboards Perth,
16 Nov 2023
.
Enjoyed the trainer :)
Ciara - Analysis & Dashboards Perth,
16 Nov 2023
.
I really like the approach of Ken, other than the module the also snips in his personal experience which makes a lot of sense. he sometimes added humor to the class which make the training lively.
Emervin - Excel Macros/VBA 2 Day Remote East,
14 Nov 2023
.
Ken was a very knowledgeable instructor, which I found engaging knowing that everything he was discussing was created by himself, and the explanations of why elements are included, inclusive a simple space, made the training far easier to understand.
Brett - Excel Macros/VBA 2 Day Remote East,
14 Nov 2023
.
Ken was energetic and engaging, always checking in to see if everyone was following. He explained things very clearly and we covered alot of good concepts. I particularly found his explanations of the VBA language helpful as I am new to this side of Excel.
Ben - Excel Macros/VBA 2 Day Remote East,
14 Nov 2023
.
Ken is an excellent trainer. Kept me engaged across the two day course. Learned a few things I am going to take away and implement at Honda
Joshua - Excel Macros/VBA 2 Day Melbourne,
14 Nov 2023
.
Great trainer, explained things clearly and provided some helpful tips for future use.
Jason - Excel Macros/VBA 2 Day Melbourne,
14 Nov 2023
.